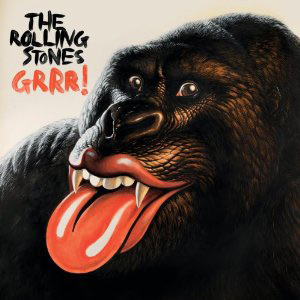 The Rolling Stones have hinted at the possible running order of their late 2012 dates with a hand-written setlist posted on Twitter.
The image, appearing to show a full set list of Stones tracks, was posted online shortly before the band announced their dates in London and New York in November and December.
Many hits are included, of course, but new songs "Doom and Gloom" and "One More Shot" from forthcoming compilation GRRR! are nowhere to be seen. And nor is "Satisfaction."
The sheet of hand-written paper features the following songs (spelling as shown) in this order:
"She's So Cold"
"You Got Me Rocking"
"All Down the Line"
"Respectable"
"Tumbling Dice"
"Honky Tonk Woman"
"Beast of Burden"
"Wild Horses"
"Can't Always Get"
"Its All Over Now"
"Lady Jane"
"Route 66"
"Little Red Rooster"
"Miss You"
"Not Fade Away"
"She's So Cold"
"Start Me"
"Sweet Virginia"
"Worried About You"
"Paint it Black"
"The Last Time"
"Ruby Tuesday"
"Midnight Rambler"
Naturally, the set may well change!