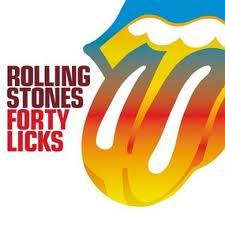 Hot off the rumors that The Rolling Stones were going to play their final gig at 2013's Glastonbury Festival (which was denied by the band's reps), Keith Richards says the boys will get together in July to set their 50th anniversary plans. Keef told Rolling Stone magazine that, ideally, he'd like to play at least one show by the end of the year.
"I'd like to get a couple of shows down and see how it goes," Richards said. "But I'd love it."
Although "it's all very hush-hush," the guitarist said that the band members will meet next month in London, following a New York-based jam session in April. He said that the gang will decide if they will be making a new record – which would be their first since 2005's A Bigger Bang.
"We're going to talk about that in July and see. I mean, I'd love to get some tracks down and see what songs we've got," he said. "And that goes along with part of getting the band back together and getting things moving. So I'd love to cut some tracks, yeah."