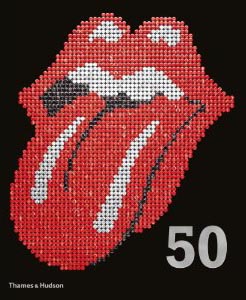 Rolling Stones guitarist Ronnie Wood has hinted the legendary band will tour soon.
Earlier this year, it appeared they would be delaying the celebrations until 2013 after guitarist Keith Richards suggested the band weren't ready to go back on the road yet.
Wood told The Sun, "It looks like we are going to be doing more stuff. I am keeping October/November free, that's what I've been told. I'm just awaiting more information."
A 2012 winter tour seems unlikely. It is more plausible that late 2012 will herald full Stones rehearsals for a 2013 tour – Keith Richards has already says that he considers 2013 as the band's real 50th anniversary. "The Stones always considered '63 to be 50 years, because Charlie [Watts] didn't actually join until January," Richards said. "We look upon 2012 as sort of the year of conception, but the birth is next year."
But Wood laughed at suggestions the band would be recording new material, adding: "New ones? Are you joking? We are familiarising ourselves with our back catalogue and have only scratched the surface."
Earlier this year, Wood suggested the band were "on the verge" of arranging a reunion and were simply "tying up loose ends."
The Rolling Stones will release a new photo album to mark 50 years since their first-ever gig in July 2012. The Rolling Stones: 50 will feature 700 shots, plus words from the band on their history, and will hit bookshelves on July 12.