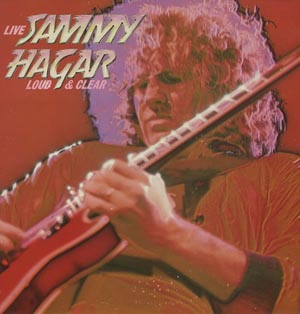 On his website, Sammy Hagar has announced an upcoming show in which he'll perform material from every stage of his nearly 40-year career. The concert will take place September 1 at Lake Tahoe Outdoor Arena at Harvey's in Stateline, Nevada.
The show will go like this: Hagar will begin the show with his current band the Wabos, then bassist Michael Anthony will join him for a set of Van Halen tunes (billed as "The Other Half"). After an intermission, Hagar will lead a tribute to Montrose, with Denny Carmassi and Bill Church, along with Joe Satriani filling in for the late Ronnie Montrose. Then, "if we get an encore," Hagar writes that Anthony, Satriani and Carmassi will join him for some Chickenfoot tunes.
According to Hagar's post, fans around the country might be seeing a show somewhat like this in 2013 – which officially marks the 40th anniversary of the singer-guitarist's first album release (with Montrose). "This is a prototype to the type of thing I want to take on the road next year so I promise it to be the party of a lifetime," he writes.
Tickets for the September 1 show will go on sale on Friday, May 5.