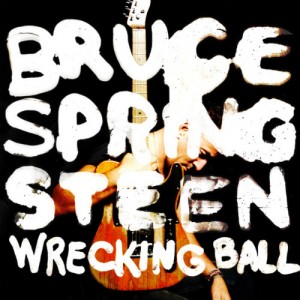 Springsteen sings about Sandy in his 1974 song "4th of July, Asbury Park (Sandy)," but it's a different Sandy that has forced the New Jersey rocker to postpone his concert in Rochester, NY tonight. As everyone knows Hurricane Sandy has been bearing down on New York and New Jersey for the past day.
Springsteen posted the following message on his website: "Due to the current weather complications in the tri-state area, the Tuesday, October 30 show at Rochester, NY's Blue Cross Arena is being postponed to Wednesday, October 31. Stay safe, and see you on Wednesday!" It's a lucky break for fans that Springsteen is able to move the concert just one day. In many cases it takes months to reschedule a postponed show due to scheduling conflicts with the arena in question.
Other acts that have been forced to postpone shows in the New York area include Deftones and The XX.