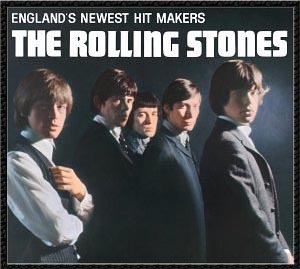 Rolling Stones guitarist Ronnie Wood confirmed in July that he, Keith Richards, Mick Jagger and Charlie Watts had been rehearsing again with '60s-'90s Stones bassist Bill Wyman. With 2012 marking 50 years since the Stones' first gig, reports were all pointing to a new Stones tour – though Richards added 2013 is likely the earliest they could manage: "We're just not ready," he admitted. But now Bill Wyman has played the rumors down. So, should the Rolling Stones tour yet again?
Wood originally said, "[Bill] was in top form, rocking. We also did a rehearsal with him a few weeks ago. It's like he'd never been away."
Yet on July 29, Wyman was reported by EADT.co.uk, a website based in East England where the bassist still owns a home, "I don't fly, so there's no way I'll go on any tour. I did meet up with them earlier this year for a couple of rehearsal sessions but that was all."
Even for Stones fans, there are pros and cons. Here is what some are saying…
No, the Stones Should Give it Up!
1. The presence of Wyman could made have a big difference. He left the band in 1993, and 20 years on a reunion would have been sweet for all concerned. But if Wyman's out, is there any real point apart from the Stones earning money they don't need? Wyman is 76 next year, after all.
2. The Stones have no new material. Their last album, 2005's A Bigger Bang, was decent but spawned few hits. They rarely play their latest songs, even on their '90s-'00s tours. Some reckon their last decent album was 1981's Tattoo You, and even that was compiled from 1970s offcuts. Their last #1 album on both sides of the Atlantic was Emotional Rescue, 32 years ago.
3. They are too old – the four main Stones are 273 years old between them. On "Mother's Little Helper" from the '60s, Jagger even sang: "What a drag it is getting old." Will it not be embarrassing for Jagger, 70 next year, to be leaping around singing "Let's Spend The Night Together"? Who is he serenading? His Horlicks?
Yes, Of Course, the Stones Should Tour!
1. Because this could be the last time. Charlie Watts is now 71 – if the Stones don't tour in 2013, it's surely the end? But if they did, they could bow out with a BIG bang.
2. They are still capable of a great show. I saw them in the mid-'90s and, although they were very rough round the edges, the whole of London's Wembley Stadium erupted when Keef kicked into the riff of "Satisfaction", at the weaving guitars of "Tumbling Dice" and even when Keith gurgled his way through "Happy."
3. Who wouldn't want to see the Stones one final time? Or maybe for the first time? Bum notes and a lack of decent new songs will be forgiven – the Stones have always been more than a slick rock group. Bring on a 50 year revue of the "World's Greatest Rock 'n' Roll Band." They have enough songs, no question.
What's your verdict?
Of course, The Rolling Stones will do what they damn-well like. But on balance, it might be great to see them one more time. And even if Wyman is not joining in, it could still be a fantastic spectacle.
Here's an idea. If the remaining Stones have kissed and made-up with Wyman, even if the bassist declines to tour, maybe they should invite "young" Mick Taylor back (he's only 64) to play on their classic late '60s to early '70s tunes? That could be a lot of great guitar and classic tunes… for the last time.
Here are The Rolling Stones when they last played live, in 2006. Still great? Or past their date?
Add your thoughts below…