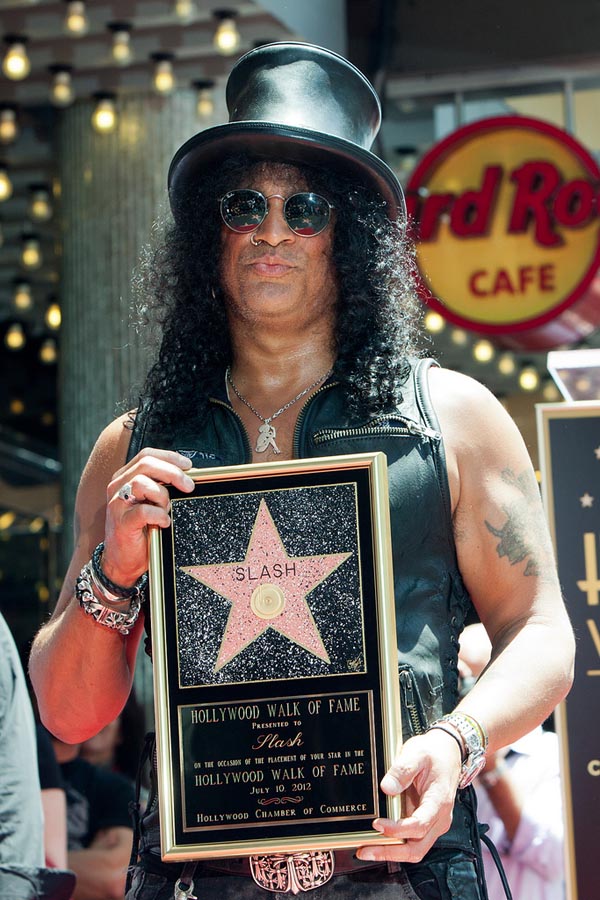 Slash was honored Tuesday (July 10) with a star on the legendary Hollywood Walk of Fame. The veteran guitarist joins such illustrious peers as Alice Cooper, Elvis Presley and The Beatles, each of whom has been similarly honored.
"I've been a part of the Hollywood fabric for a long time, and to actually be appreciated by the city of Hollywood is a huge, huge honor," said Slash, at the unveiling of his star. "And so I want to thank everybody for this; it's unbelievable."
Among those on-hand for the celebration was actor Charlie Sheen. Slash has sold more than 100 million albums as a member of various groups and as a solo artist. His latest solo album, Apocalyptic Love, recently hit #4 on the Billboard Top 200 chart.