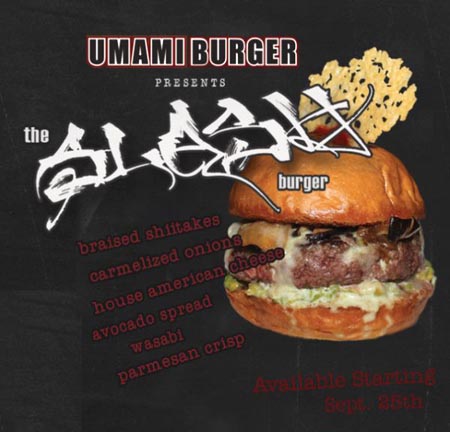 From Sammy Hagar's Cabo Wabo tequila to Joe Perry's Rock Your World Hot Sauces, guitarists have always liked a good drink and a chow-down.

New to the game is Slash. The Umami Burger company - with locations in Oakland, San Francisco, Miami and New York City – have now collaborated with the legendary guitarist to create his own hamburger.

"Tattooed with a big "U" on the bun, the Slash Burger contains shiitake mushrooms, caramelized onions, American cheese, avocado spread, and wasabi aioli, served with a Parmesan cheese crisp," they say.

The Slash Burger costs $15, with one dollar going to Los Angeles Youth Network. It is available at 20 Umami locations until November 27.

If you want Slash music and not Slash food, he and Myles Kennedy debuted "Nothing Left to Fear" on Conan O'Brian.