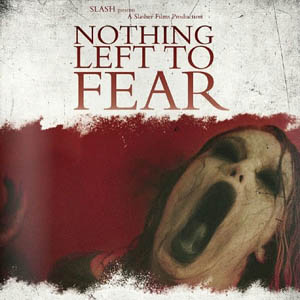 Speaking to Megan Friend (via the Huffington Post), Slash says, "It's a simple story where less is more. It's not an action movie. We're exploring the environment of the macabre - of what's in the dark. What we can't see. That's what's intriguing about it. Chainsaws are just brutal. I wanted to expose the weird twisted nature of the characters and society. I wanted to do something that goes back to what I think is really scary."
In the interview, Slash salutes the literature of Edgar Allan Poe, H.P. Lovecraft and Ray Bradbury, and the movies of Stanley Kubrick, Alfred Hitchcock and George A. Romero as a big influence. "My natural tastes have always been dark… not that I'm a dark person, but I'm drawn to things that aren't necessarily soft and fluffy. When I was a kid, I bought a Grateful Dead record because of the skull on the cover, not knowing what kind of music was inside."
He continues, "My real passion has always been the more dark, sexy kind of rock. "Whole Lotta Love" is one of the nastiest, most sensuous songs ever recorded. Black Sabbath brought the texture of horror to music in a melodic, fantastical way. Rock'n'roll and the darker side of things just naturally go together, in heavy metal especially. Even the Stones have dabbled in the darkness. The heavier the music, the more they paint with that satanic brush."
Slash developed the score for the movie in conjunction with renowned composer, Nick O'Toole. Myles Kennedy also contributed to the project by writing the lyrics for the moody title track. "It's an amazingly haunting piece," says Slash. "There's no bass and drums - just guitar and vocals. Nothing like you've heard before from us.
"It was an interesting process. I learned that writing with a visual in mind is a completely different experience. There are no rules, no boundaries or arrangement limitations."
Nothing Left to Fear hits theaters on October 4, 2013. The Nothing Left to Fear Original Motion Picture Soundtrack is out the same day.