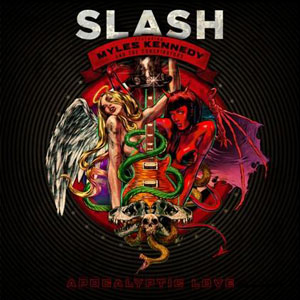 Slash will be honored with his own star on the Hollywood Walk of Fame. The ceremony takes place by the Hard Rock Cafe on Hollywood Boulevard on 10 July 10.
According to BBC News, Ana Martinez, producer of the Walk of Fame ceremonies, said:
"We are proud to place his name among the stars on our fabled Hollywood Walk of Fame."
Slash has a new album, Apocalyptic Love, in stores now.