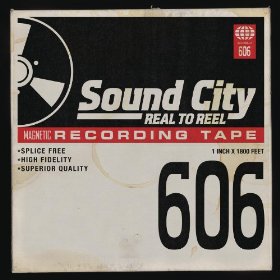 Foo Fighters main man Dave Grohl has announced that he will be bringing his Sound City Players to London for a one-off show. On February 19 the all-star band will take the stage at The Forum. It will be their first concert outside the United States.
Sound City Players are made up of, among others, Grohl, members of Foo Fighters, Krist Novoselic of Nirvana, Stevie Nicks, and Brad Wilk of Rage Against The Machine. During the band's set in Hollywood on January 31, they played for a stunning three and a half hours, where each performer would do original compositions as well as their contributions to the Sound City documentary soundtrack.
Tickets for the London gig have already gone on sale, and the day before the show the Sound City documentary will be shown on selected screens across the UK. The screening at Vue Leicester Square in London will be followed by a Q&A with Dave Grohl.