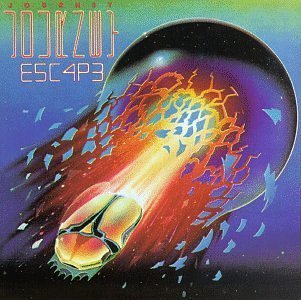 There's been a lot of speculation as of late whether Steve Perry will reunite with his former Journey band mates. But now Perry himself has put those rumors to rest. Speaking to Mingle Media (via Classic Rock) recently Steve said: "Absolutely a false rumour. You're hearing it from me: Nope. That's a rumour."
Steve Perry is currently working on his first solo album in twenty years. "It's beautiful, very inspirational, with orchestrations," Perry said about the new songs.
One of the reasons the reunion rumors flared up was the report that the members of Journey were at odds with current singer Arnel Pineda, although the band's management has since denied those reports. Earlier in the year Perry told Artisan News (via Classic Rock) that he hopes to mend his working relationship with Journey guitarist Neal Schon: "I haven't worked with Neal. We're trying. It's tough. I'm doing my best in that area and I can only do so much."