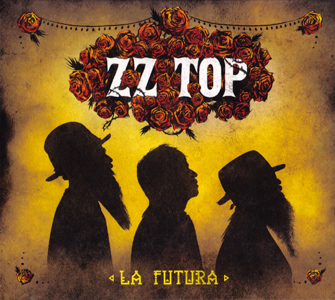 I've been a music fan for as long as I can remember. It's always been rock music that's been first and foremost on my mind, starting out with glam rock dinosaurs like Def Leppard and Bon Jovi back in the eighties. As time has gone by my taste has gravitated towards more "serious" artists, like Pearl Jam, and Bruce Springsteen in particular. But lately I have realized when it comes to seeing a band live, I am always especially impressed and moved by three-pieces. For some reason I really like a guitar, bass, and drum setup with the guitarist or bass player taking on vocal duties as well.
My favorite three-piece band is probably that Little Ol' Band from Texas – ZZ Top. The trio of Billy Gibbons, Dusty Hill, and Frank Beard has played together for over forty years, which is quite a feat in itself. Gibbons' overdriven guitar tone full of harmonics is unmistakable, a sound Gibbons credit to his 1959 Gibson Les Paul, nicknamed "Pearly Gates," as he told Seymour Duncan: "Well, it's no secret that the earliest defined sound with the band arrived with the acquisition of the infamous 'Pearly Gates', a fine '59 Gibson 'Burst. The real challenge continues on, attempting to emulate the technique by the many great Texas players who founded the longstanding tradition of fierce guitar stylings."
On the other end of the spectrum from the very organic and blues based music of ZZ Top is the British rock trio Muse. Matt Bellamy, drummer Dominic Howard, and bassist Christopher Wolstenholme make rock music where they utilize all that modern technology has to offer in order to create their futuristic rock music. Bellamy writes most of the music on piano, and then translates it to guitar, which makes for some very interesting chord inversions. Although the band does use backing tracks, most of the stuff you hear live comes out of Bellamy's guitar, processed through various synthesizers. But that doesn't mean he's against playing lovely distorted metal solos wherever he sees fit. If you haven't seen Muse live, it's an experience I highly recommend, if only to see what can be done with a guitar and some great inspiration.
A band that might not be so well known in the United States yet is the Norwegian rock trio Bigbang. The band has been around for the past 20 years, and have a huge following in their home country. Bigbang consist of singer and guitarist Øystein Greni, who is the founding member of the band, bassist Nikolai Eilertsen, and Olaf Olsen on drums. When the band is playing live Olsen, and Eilertsen's solid backing is driving the band with Øystein providing an excellent combination of lead and rhythm guitar. Seeing Bigbang live does bring to mind Cream, both in terms of musical style, as well as the band's appearance. Among all the different guitars that Øystein plays are a few Gibsons. When I interviewed Øystein in 2011 he talked a bit about his Gibson guitars: "The first Gibson guitar I got was a Non-Reverse Firebird, I think it's from '65, something like that, it has the P90's. […] The second Gibson I got, I think one of my guitars had broken or something during transportation, and we were playing a show way up in the country side of Norway, and a friend of a friend had a historic Les Paul Goldtop that I could use on a couple of songs. That guitar was amazing, it sounded so good and I ended up using it for a bunch of songs."
I am not trying to say that I have anything against other types of band constellations with this feature. In fact, I love artists like Dave Matthews Band, and Bruce Springsteen & The E Street Band, who have an abundance of musicians on stage. I merely mean to say that I really like the urgency and spontaneity you get from a trio, especially since it often involves very talented musicians. So, go check out some of the bands I mentioned that you haven't heard before, and who knows, maybe you'll discover something new?