There has been much speculation as to whether the Rolling Stones will ever record a new album. The band's latest release was A Bigger Bang from 2005, so the British rockers are way overdue for a new release. On August 23 Mick Jagger tweeted a picture of himself in a recording studio surrounded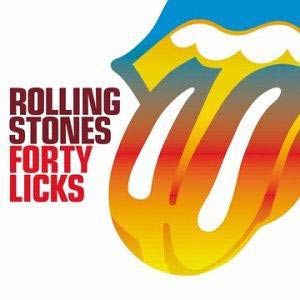 by guitars with the words 'Had fun in the Paris studio this week!' The day before the entire band had been photographed exiting a Paris recording studio.
The purpose of the recording session is not yet known, but HBO have recently filmed a special about the Rolling Stones that will air in the fall. Part of that special will contain footage of the band rehearsing together in April of this year. Keith Richards spoke to Rolling Stone prior to the band's 50th anniversary celebration about recording once more with his old band mates "I'd love to get some tracks down and see what songs we've got. And that goes along with part of getting the band back together and getting things moving. So I'd love to cut some tracks, yeah."
Last week Anne Erickson here at Gibson.com reported that the Rolling Stones had put up a rather bizarre picture on their Facebook page, consisting of a pair of animal eyes. Users who download the uView app for their iPhone or Android device can see the animal's eyes start blinking and hear a growl, before the intro to "Start Me Up" starts playing. Underneath the eyes the message "Keep your eyes peeled..." appear. It is becoming clear that the Stones are gearing up for something big.