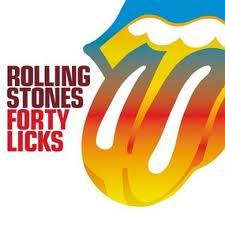 Are The Rolling Stones finally ready to unveil some big tour plans commemorating their 50th anniversary? Maybe. The legendary rock guys are hinting that fans better keep checking the group's Facebook and Twitter pages over the next few days, stating that they are about to announce some big news via their social networking pages.
Say you're mobile and want to check out the news there? No problem. The Stones also have posted a mysterious image of a two eyes over a dim background with direction for fans with either an Android device or iPhone to score a free app called uView. Once fans download the app, the eyes start blinking and a few words appear: "Keep your eyes peeled."
What do you hope the Stones do in honor of their 50th year as a band? Let us know below, rockers!