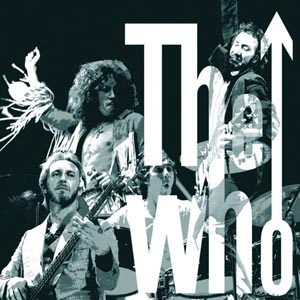 What does a blockbuster rock band do when they're in need for a last-minute drummer? They call on a buddy, of course! That's the situation the Who found themselves in during last Tuesday's (Feb. 5) show, when drummer Zak Starkey got sick just a few hours before the group's show at San Diego's Valley View Casino Center. In the end, Who frontman Roger Daltrey and guitarist Pete Townshend tapped Scott Devours to fill in, who sat behind the drum kit during Daltrey's solo "Tommy" trek a few years ago.
After the show, the Who posted a note on their official website giving Devours big props: "Scott was magnificent. He played the whole of Quadrophenia note perfectly with only a two-hour run through to the delight of everyone – onstage and off. Scott performed the 'greatest hits' encore with no rehearsal at all."
"Quadrophenia's not an easy piece," Roger Daltrey added on the site. "To do what Scotty did took real guts."
Curious how the whole thing shook out? Fans can view photos from the concert up at The Who.com. We wish Starkey a speedy recovery.