No one can say Billy Gibbons doesn't have a way with words. Ask him about the key to ZZ Top's staying power, and you're as likely to get an analysis of hot rod maintenance as you are to hear music-related thoughts about long-term success. Fact is, however, ZZ Top's run of four decades with the same lineup is the rock and roll equivalent of Joe DiMaggio's 56-game hitting streak – a record that will likely never be broken. In the choice quotes gathered below, Gibbons addresses that issue, as well as such topics as his love of the blues, his beloved Pearly Gates and some early advice he received from both Alice Cooper and Ike Turner.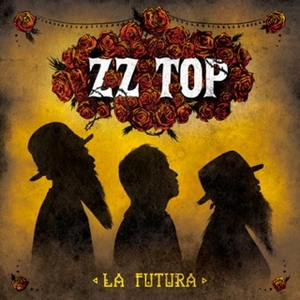 On getting his very first guitar, as told to Gibson.com in 2009:
"On Christmas Eve in '63, Santa stopped by with a Gibson Melody Maker. While the kids from my neighborhood were into The Beatles and The Rolling Stones, I was trying to learn licks from Little Richard, Muddy Waters and Jimmy Reed records."
On playing with Dusty Hill and Frank Beard for the 1st time, as told to BMG Discovery in 1997:
"We wanted to see how our talents mingled. A little 30-minute thing turned into a three-hour jam. When we wrapped it up, we said, 'Well, that felt pretty good. I think we've got ourselves a band!'"
On the special tone of Pearly Gates, his beloved '59 Les Paul Standard, as told to Gibson.com in 2009:
"Divine, simply divine. Pearly was born on one of those fateful days when everything was [aligned] just right. The wood was well-balanced, the glue was right and the electronics were built in perfectly. She was waiting underneath a bed for years, just waiting to burst out of there, and I was lucky enough to be her conqueror. Pearly is the reason for my guitar mania. I own a lot of great and valuable instruments, but none of them match the sound of Pearly Gates."
On the song where ZZ Top found its style, as told to Goldmine in 2004:
"'La Grange,' in '73. That was a green light for us. We liked the tones, the richness of the instrumentation and the simplicity of the composition. We just thought, 'All right, this is us. We can do this.' With the Tres Hombres album, we managed to mingle the Texas roots and the Memphis madness together, with this Salvador Dali of the Delta effect. That's still a lot of fun."
On his love of the blues, as told to Music Radar in 2011:
"Ever since I was a little kid and first heard Jimmy Reed's 'Honey, Don't Let Me Go,' the blues has been in my blood. The blues is a mighty long road. Or it could be a river, one that twists and turns and flows into a sea of limitless musical potential. The blues is life itself."
On learning about theatrics from Alice Cooper in the early '70s, as told to Gritz in 2004:
"Traveling with Alice Cooper in the early days of ZZ Top was outrageous. His passion for extremes within the realm of show-biz flair was really inviting. He taught us quite a bit. He also stimulated the idea-factory, to no end. The general consensus is that blues music is very serious, that it's all strictly about composition and content. But the presentation -- the showmanship factors -- were zooming."
On the use of synthesizers on the Eliminator album, as told to Goldmine in 2004: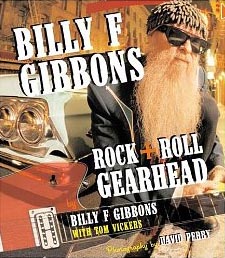 "There's a standing joke in the band about ZZ Top being new-genre inventors as a result of our inability to read a technical manual. It was just a matter of turning knobs until something sounded right, and then hitting the 'record' button. In those days, manufacturers were intent on finding utility for these crazy new inventions, many of which had not been proven yet. We really didn't plan those runaway hit records. They were the result of a lot of luck in the studio. As long as you could turn it up loud, that was our code."
On some sage advice he once received from Ike Turner, as told to BMG Discovery in 1997:
"We were asked to open a show for Ike and Tina at an outdoor venue in Atlanta in 1971. Ike came up to me after the show and said, 'I want to compliment you and your band. You have a fine musical outfit. But … you're going to need some better clothes.'"
On the laudation bestowed upon him by Jimi Hendrix, who once called him "America's best young guitar player," as told to Music Radar in 2009:
"When the man who practically invented or reinvented what the electric guitar can do says such wonderful things about you, you have a responsibility to wear that title with pride and dignity. The last thing you want to do is let a guy like Jimi down. I hope he's looking down at me and still feeling good about the mighty honor he bestowed upon me."
On the secret to ZZ Top's longevity, as told to BE Entertainment in 2008:
"We still enjoy doing what we do, more than most anything else that a given day might offer. Playing is foremost in our minds, 24 hours a day. The notion of tone, taste and tenacity has been our byline for forever."