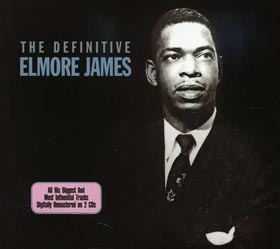 Brought to you by ThisDayinMusic.com.
Born on this day:
1941, Bob Dylan, singer-songwriter (For more on Dylan, see This Day in Music Spotlight.)
1944, Patti LaBelle, R&B singer
1947, Waddy Wachtel, guitarist, producer
1955, Rosanne Cash, singer-songwriter
1956, Larry Blackmon, vocals, Cameo
1960, Guy Fletcher, keyboards, Dire Straits
1967, Steve McDonald, bass, Redd Kross
1969, Rich Robinson, guitar, The Black Crowes
1963, Elmore James, blues guitarist and singer, died of a heart attack at age 45. He wrote "Shake Your Money Maker," covered by Fleetwood Mac in 1968. Known as "The King of the Slide Guitar," James influenced Jimi Hendrix, B.B. King, Stevie Ray Vaughan and Keith Richards, among others.
1969, Bob Dylan scored his fourth #1 U.K. album with Nashville Skyline.
1974, American composer, pianist and bandleader Duke Ellington died of lung cancer and pneumonia at age 75. The jazz legend worked with Louis Armstrong, Ella Fitzgerald, Dizzy Gillespie and Billie Holiday, among other greats. He was awarded a Grammy Lifetime Achievement Award in 1966. In 2009, the United States Mint launched a new coin featuring Duke Ellington on the reverse side of the coin.
1991, Founding member of The Byrds Gene Clark died of a heart attack at age 49. He wrote The Byrds' hits "I'll Feel a Whole Lot Better" and "Eight Miles High" and was a member of McGuinn, Clark and Hillman.
1999, Freddie Mercury was featured on a new set of millennium stamps issued by the Royal Mail. The Queen frontman, who died in 1991, was featured on the 19p stamp. The singer was a keen stamp collector, and his collection was bought by the Post Office in 1993. The stamp marked his contribution to the Live Aid charity concert in 1985.
2000, Andrea and Sharon Corr from The Corrs both collapsed in the mid-day sun whilst shooting their new video in the Mojave Desert in California. The pair were treated in hospital for heat exhaustion and were back on the set within 24 hours.