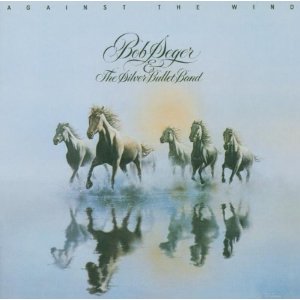 Brought to you by ThisDayinMusic.com.
Born on this day:
1903, Bing Crosby, singer
1919, Pete Seeger, folk singer
1933, James Brown, R&B singer
1934, Frankie Valli, vocals, The Four Seasons
1944, Pete Staples, bass, The Troggs
1951, Christopher Cross, singer, songwriter
1953, Bruce Hall, bass, REO Speedwagon
1953, Gary Young, drums, Pavement
1971, Josey Scott, vocals, guitar, Saliva
1978, Paul Banks, vocals, guitar, Interpol
1968, The Jimi Hendrix Experience recorded "Voodoo Chile." It was featured on the Electric Ladyland double album and became an U.K. #1 single on November 21, 1970 two months after the guitarist's death.
1972, Les Harvey, guitarist with Stone the Crows, died after being electrocuted on stage during a gig at Swansea University, Wales. He was the brother of Scottish singer Alex Harvey and a member of the Alex Harvey Soul Band. For more on this story, see This Day in Music Spotlight.
1976, Paul McCartney made his first concert appearance in America in almost 10 years when Wings kicked off their 31-date Wings Over America tour at the Tarrant County Convention Center, Fort Worth, Texas.
1980, Bob Seger & The Silver Bullet Band started a six-week run at #1 on the U.S. album chart with Against the Wind.
1986, Robert Palmer went to #1 on the U.S. singles chart with "Addicted to Love," it made #5 in the U.K. Palmer originally recorded the song as a duet with Chaka Khan but, due to contractual problems, her voice was removed.
2006, The first Bob Dylan radio program was aired on XM Satellite Radio. Tracks played on his show included songs by Blur, Prince, Billy Bragg, Wilco, Mary Gauthier, LL Cool J and The Streets.
2009, Bob Dylan went to #1 on the U.K. album chart with Together Through Life, his seventh U.K. #1 album. It was the singer-songwriter's 33rd studio album. He last topped the U.K. chart with New Morning in 1970. His first #1, in 1964, was The Freewheelin' Bob Dylan.