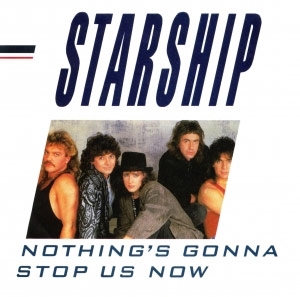 Brought to you by ThisDayinMusic.com.
Born on this day:
1935, Nokie Edwards, guitar, The Ventures
1937, Dave Prater, vocals, Sam & Dave
1944, Richie Furay, guitar, vocals, Buffalo Springfield, Poco
1945, Steve Katz, guitar, Blood, Sweat & Tears
1949, Billy Joel, singer-songwriter, pianist
1950, Tom Petersson, bass, Cheap Trick
1962, Dave Gahan, vocals, Depeche Mode
1970, Ghostface Killah (Dennis Coles), rapper, Wu-Tang Clan
1971, Paul McGuigan, bass, Oasis
1979, Andrew W.K., singer
1964, Chuck Berry began his first-ever U.K. tour at The Astoria Theatre, London, supported by The Animals, The Swinging Blue Jeans, Karl Denver and the Nashville Teens.
1966, The Doors played at the Whisky A Go Go, West Hollywood, California, auditioning for the position of the venue's house band.
1970, The Guess Who started a three-week run at #1 on the U.S. singles chart with "American Woman." It was the group's sixth Top 30 hit and only chart topper. The song was born by accident when guitarist Randy Bachman was playing a heavy riff on stage after he had broken a string, the other members joined in on the jam. A fan in the audience who had recorded the gig on tape presented it to the group after the show and they developed it into a full song. For more on this story, see This Day in Music Spotlight.
1973, Mick Jagger added $150,000 of his own money to the $350,000 raised by The Rolling Stones' January benefit concert for victims of the Nicaraguan earthquake.
1974, Bonnie Raitt played two shows at Harvard Square Theatre in Cambridge, Massachusetts. The opening act was Bruce Springsteen and the E Street Band. Rolling Stone critic John Landau saw Springsteen and wrote "I have seen rock and roll's future and his name is Bruce Springsteen."
1978, Fee Waybill of The Tubes broke a leg after falling from the stage at the Hammersmith Odeon, London whilst wielding a chainsaw during the bands' set.
1980, "I Don't Like Mondays" by The Boomtown Rats won the best pop song and outstanding British lyric categories at the 25th Ivor Novello Awards. Supertramp's "The Logical Song" won Best Song Musically and Lyrically.
1987, Starship started a four-week run at #1 on the U.K. singles chart with a song co-written by Albert Hammond and Diane Warren, "Nothing's Gonna Stop Us Now." At 48, Slick became the oldest female to reach #1 on the U.K. chart (the record was later broken by Cher's "Believe" in 1999).