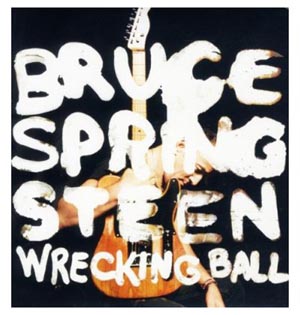 Rage Against The Machine guitarist Tom Morello is set to join Bruce Springsteen and the E Street Band on their Australian tour. Morello is replacing Steven Van Zandt who is taking time off from the tour to record season two of Lillyhammer, a Norwegian-American drama series in which he plays the lead role.
Tom Morello has played with Springsteen on many occasions in the past as a guest guitarist. On April 26 last year he joined the New Jersey rocker on stage in Los Angeles for the songs "Death to My Hometown," "Jack of All Trades," and "The Ghost of Tom Joad." Between his appearances on stage Morello could be seen in the audience rocking out to the show, so it appears that he is quite the fan as well. Morello cover "Tom Joad" on stage with his solo project The Nightwatchman.
It remains to be seen if Morello will be able to keep up with Springsteen, who is known for putting on show lasting around three hours. Some shows last summer even lasted close to four hours, which will definitely be a change of pace for Morello who is used to much shorter sets with his previous bands Rage Against The Machine, and Audioslave.
The plan is that Van Zandt will rejoin the tour in Oslo, Norway on April 29, just in time for the band's three massive stadium shows in Stockholm in the beginning of May where Springsteen has an unparalleled fanatic following.