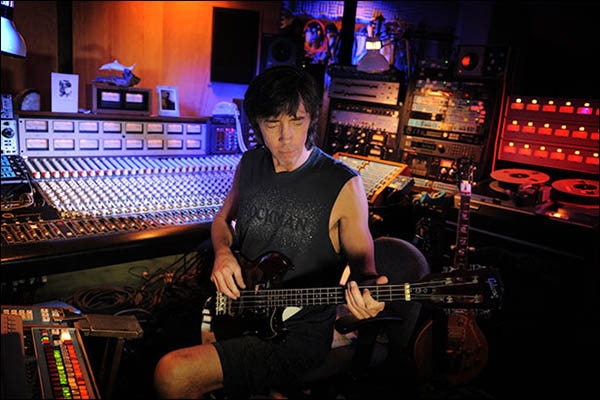 More than a decade in the making, the new Boston album, due in December, features 11 classic tracks.
Tom Scholz said: "These are songs from the heart, each of them taking many months of effort to write, arrange, perform and record, always up to the demands of Boston's harshest critic. Me. The songs have been meticulously recorded to analogue tape on the same machines and equipment used for Boston's hits for the past 35 years."
Life, Love & Hope features lead vocals from Brad Delp and prodigy Tommy DeCarlo, as well as Kimberley Dahme, David Victor, and songwriter Scholz himself. "I intentionally stayed close to the early Boston style on some of the songs, even using the same amps and instruments; on others I let my imagination run wild," said Scholz.
Photo Credit: Kamal Asar.