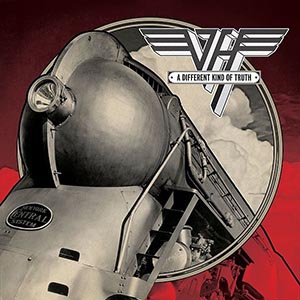 Van Halen quickly shot down rumors of an interpersonal split over the weekend, reassuring fans that the postponement of the recently announced second leg of their North American tour was prompted by a desire to head off burn-out rather than any infighting.
The band also revealed that they're looking at the possibility of touring Japan and Australia.
In a video address posted on Vimeo, David Lee Roth said; "The band is getting along famously, better than we have in quite some time, and I think the shows reveal that through the miracle of YouTube."
But Dave said the band had bitten off more than it could chew with regards to scheduling. "The band is winning but our schedule has been sidelined for unnecessary roughness," he said, adding that if the tour continued past July 4 and all the way into Japan and Australia, the band would go into 'robot-zombie' mode.
David Lee Roth added that the band is planning a "supersize monster truck rally Van Halen tractor pull sort of event" for the second North American leg of the tour, which would happen "as soon as we learn to speak Australian."
A Roth-fronted Van Halen has never performed in Australia, but the band were booked to play the cancelled Soundwave Revolution festival in late 2011. Those plans were shelved to put the finishing touches on Van Halen's #2 hit album A Different Kind Of Truth.