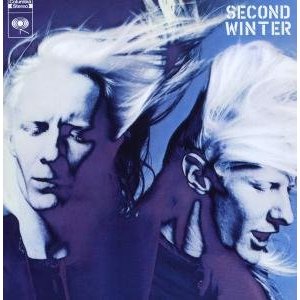 There is no denying the importance of Bob Dylan, and how both he and his music continue to influence other musicians. It is not only singer-songwriters that draw inspiration from the legendary man. Many rock acts have covered Dylan throughout the years and come up with some really interesting interpretations of his songs, some that rock fans like you and me might find better than the original.
When you think about Dylan covers, the first song that comes to mind is "All Along The Watchtower," much thanks to Jimi Hendrix. The late guitarist's version of the song from the Electric Ladyland album is certainly more known than the original. Hendrix' solos are nothing short of fantastic, and the groove laid down by Noel Redding, and Mitch Mitchell makes you just want to get up and dance along to the music.
Equally as innovative as Hendrix' version of "All Along The Watchtower" is the version that Dave Matthews Band have been playing ever since their early days back in the nineties. Some versions of the song last up to ten minutes in concert. It may start out with just Dave and his acoustic guitar before slowly building to the full band, or sometimes bassist Stefan Lessard starts the song with one of his very unique bass solos.
A third version of "All Along The Watchtower" that deserves mention is the one by U2 from their 1988 album and movie Rattle and Hum. The movie shows the band figuring out the chords on the tour bus before a mid-day appearance in San Francisco. It's a simple take on the song, but the chemistry between Bono, The Edge, Larry Mullen Jr., and Adam Clayton makes it something special. This took place when U2 were at the height of their experimentation with Americana, and at the top of their game. The Edge even whips up a little make shift solo.
If anyone has taken a Dylan song and made it his own, it is surely Johnny Winter with "Highway 61 Revisited." The song has been a staple in Winter's live set ever since it appeared on Second Winter back in 1969. Winter's version is of course full of the guitarists unique slide guitar licks. As he's gotten older, Johnny sings less and less during his live shows, and the guitar solos take precedence. To guitar aficionados this is hardly a bad thing, as we get to hear more of Winter's sweet sounding Gibson Firebird V. When you listen to Dylan's original recording and Johnny Winter's version back to back, you're struck with how perfect the song was for Winter, since the original was built around slide guitar as well. What Johnny did was simply turn it up to 11 and play until sparks were flying from his slide.
Possibly one of the most unique interpretations of a Bob Dylan song is Rage Against The Machine's version of "Maggie's Farm." Taken from the album Renegade, which is completely made up of covers, "Maggie's Farm" sounds like a Rage Against The Machine song. Tom Morello has come up with his own riffs and solos that sound just like what you'd expect them to sound like – Tom Morello. Coupled with Zack de la Rocha's rap vocals the only thing linking Rage's version of "Maggie's Farm" to the original are the lyrics. But this protest song against protest folk music fits perfectly for Rage Against the Machine, who are known to speak up about various issues themselves. The song is an excellent example of how to make a great cover – take a pre-existing song and completely restructure it until it sounds like you.
Lastly, we can't forget to mention Guns n' Roses version of "Knockin' On Heaven's Door," which was a big hit for the band back in the early nineties with the release of the Use Your Illusion albums. Axl and Co.'s over the top performance of the song rocked MTV viewers for months on end. All rock star poses aside, who doesn't love Slash's two guitar solos from the song? And the added backup singers was a real nice touch. Guns n' Roses basically took this simple gospel-tinged song and reshaped it to fit football stadiums. Aside from introducing teenagers to a great first song to learn to strum on an acoustic guitar, Guns n' Roses probably inspired a new generation of listeners to discover Bob Dylan's original composition as well.
Check out some great Dylan covers:
Rage Against the Machine - "Maggie's Farm"
George Harrison - "If Not For You"
Dave Matthews Band - "All Along the Watchtower"
The White Stripes - "One More Cup of Coffee"
Guns n' Roses - "Knockin' On Heaven's Door"
Jimi Hendrix - "All Along the Watchtower"
The Byrds - "Mr. Tambourine Man"
Beck - "Leopard-Skin Pill-Box Hat"
Sheryl Crow - "Mississippi"
The Dead Weather - "New Pony"
Sammy Hagar - "Rainy Day Women No. 12 & 35"
Kenny Wayne Shepherd - "Everything Is Broken"
U2 - "All Along the Watchtower"
Johnny Winter - "Highway 61 Revisited"