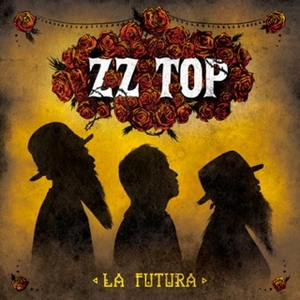 ZZ Top return to CD racks on 11 September with La Futura. The Texan trio's first album in nine years is already a hit with music critics who wouldn't normally praise the band.
In the U.K's The Guardian newspaper, Michael Hann writes: "It's simply brilliant. In fact, their 15th album would sound amazing even if the songs weren't up to scratch – [Billy] Gibbons and co-producer Rick Rubin have done a remarkable job in making the band sound both timely and timeless, and fiercer than at any time in their career."
Hann adds, sure to please gearhead Gibbons, "ZZ Top sound like an engine coughing and spluttering and roaring into life."
At the New York Times, they say: "The result is kind of incredible: loud, immediate and knowing, full of subtle changes to simple song structures and the same pop-art representations of blues and Texas culture that the band has dealt in ever since it first put palmetto trees and a live buffalo onstage in 1976."
Gibbons tells the New York Times of the album's long gestation: "It's a real uphill challenge to battle the white-guyness. White people get nervous and speed things up… you don't have to be in a hurry because you ain't got nothing to gain and you ain't got nothin' to lose. And that's where the groove lies. Consider that as a mental concept for a second."
Later, Gibbons qualified. "I'm speaking not about seriousness — you can be way serious. But there's no advantage in getting hasty."
Check out Billy Gibbons' "Pearly Gates" Les Paul Standard here.