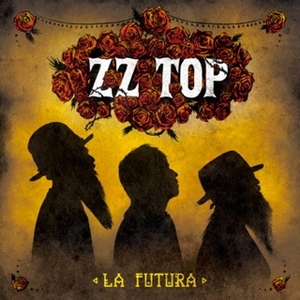 ZZ Top, the legendary Texan trio's 15th album will be released on American Recordings on September 11 in the US. The 10- track album is their first in nine years and it opens with all four tracks from their recent Texicali EP. It also includes the track, "Flyin High," which was first played by their astronaut friend Mike Fossum aboard the Soyuz spacecraft last year. The co-producer with Gibbons is Rick Rubin, who formed American Recordings.
Guitarist Billy Gibbons says: "We thought long and hard about what this album should be. We wanted to recall the directness of our early stuff, but not turn our backs on contemporary technology."
La Futura's tracklisting is:
"I Gotsta Get Paid"
"Chartreuse"
"Consumption"
"Over You"
"Heartache in Blue"
"I Don't Wanna Lose Lose You"
"Flyin High"
"It's Too Easy Manana"
"Big Shiny Nine"
"Have a Little Mercy"
In a new interview with Classic Rock magazine, Billy F Gibbons says of La Futura: "The band is constantly attempting to expand the elegance of the simple trio for bigger effect. The steady and stalwart sides of the sound – focus and ferocity – remain constant. It's the addition of fuzz and frazz that builds it up. We're still just three guys drawing on anything and everything to make it snap."
Gibbons has previously suggested the album marks a return-of-sorts to the band's 1973 classic Tres Hombres.