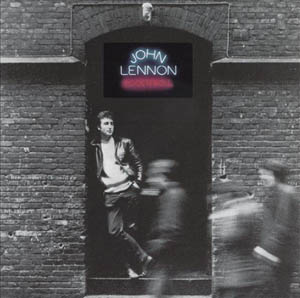 An angry letter that John Lennon wrote to producer Phil Spector in the early seventies has sold for an astonishing £53,000 - or roughly $88,000. The winning bid was about ten times higher than what was estimated. The letter is a rant from Lennon where he is angry at Keith Moon and Harry Nilsson for behaving badly in Hollywood's Capitol Studios during a recording session.
The letter reads: "Phil – See ya around 12.30! Should you not yet know, it was Harry and Keith who pissed on the console! We left at 11.30… Jerry now wants us to evict us or that's what Capitol tells us, anyway. Tell him to bill Capitol for the damage if any?"
"I can't be expected to mind adult rock stars nor can May. Besides, she works for me, not A&M! I'm about to piss off to Record Plant because of this crap. John."
"PS Why does Leon's people not get shit?"
Louise Cooper, from the auction firm Cooper Owen Music Media Auctions commented on the sale: "This price reflects the fact that it has never been on the market before and refers to so many famous people of the time."
---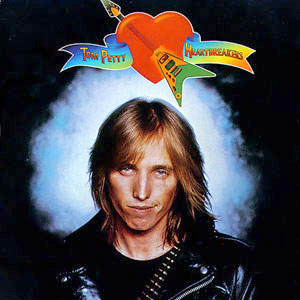 Tom Petty and the Heartbreakers have revealed some news on their upcoming new album Hypnotic Eye. The album is tentatively scheduled to be released this summer through Reprise Records. Some of the song titles include "American Dream Plan B," "Burn Out Town," and "Red River."
Fans of the band's early material really have something to look forward to, according to a Rolling Stone interview with Petty (via Classic Rock): "I knew I wanted to do a rock'n'roll record. We hadn't made a straight hard rocking record, from beginning to end, in a long time," said Petty. Writing and recording the album has been a long process, spanning nearly three years. Petty explains: "You must get the songs. It takes time to write 10 or 11 really good songs."
Petty also said it was guitarist Mike Campbell who first noticed the similarities with the band's early work: "You sing like you did on the first two albums." Sounds like the new material will set the stage for some really rocking shows in the near future!
---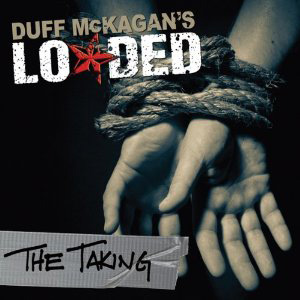 Duff McKagan posted a message on his Twitter page yesterday, that seems to be hinting at a possible reunion with his former band Guns n' Roses. The message reads: "Argentina, Paraguay, Bolivia, Brazil! See y'all in the next few weeks, Si? GNR." So it would appear that McKagan will go on the road with the band during their South American tour. The tweet was also accompanied by a picture of two pieces of paper with Guns n' Roses song names on them, seemingly a setlist that Duff is rehearsing.
It seems very likely that the reunion is in fact taking place since current Guns bassist Tommy Stinson is sitting out the tour due to a reunion with his band The Replacements, who will be headlining this year's Coachella festival. Duff, who left GNR in 1997, briefly reunited with the band on stage in London back in 2010 after having run in to Axl Rose at his hotel where the two happened to be staying in the rooms next to one another.
---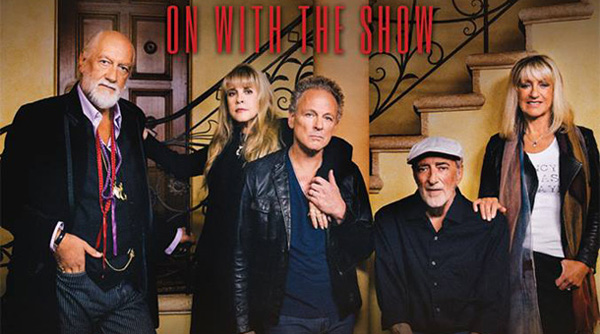 Fleetwood Mac will return to the live stage in the USA later this year after their previous tour was cancelled so bass player John McVie could undergo cancer treatment. And this time the band is bringing along a dearly missed friend: singer, songwriter and keyboardist Christine McVie, who hasn't toured with the band since 1998's The Dance tour.

The band currently have 34 dates booked with McVie so far, and there are plans for a new recording as well.

"It's official. Christine will be re-joining bandmates Mick Fleetwood, John McVie, Lindsey Buckingham and Stevie Nicks as they launch the On With The Show tour in Minneapolis on September 30," the band said in a joint statement.

McVie told Rolling Stone the band would begin rehearsals in July. "The tour starts in Chicago and we head west and come back east again, finish at Christmas and pick up end of January and complete America and we can do the world, really," she said. "And there's a studio album somewhere in the mix too. We're playing around in studios now."
---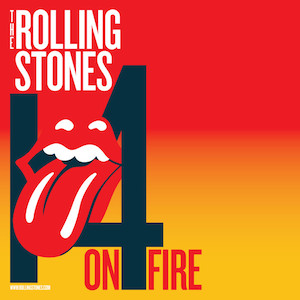 The Rolling Stones will resume their world tour in May in Norway, after the band's 14 On Fire tour was postponed following the death of Mick Jagger's girlfriend, fashion designed L'Wren Scott.
Scott took her own life while the band was in Australia preparing for the first of their run of shows there.
The band has expanded the European tour to 14 shows through May, June and July, beginning in Oslo Telenor Arena in Norway on May 26 and wrapping up at the Roskilde festival in Denmark on July 3. They have also promised to reschedule the Australian dates for October and November.
The Rolling Stones 14 On Fire European dates
May 26. Norway, Oslo, Telenor Arena
May 29, Portugal, Lisbon, Rock In Rio
June 1, Switzerland, Zurich, Letzigrund Stadium
June 4, Israel, Tel Aviv, Ha Yarkon Park
June 7, Holland, Pinkpop Festival
June 10, Germany, Berlin, Waldbuhne
June 13, France, Paris, Stade de France
June 16, Austria, Vienna, Ernst Happel Stadium
June 19, Germany, Dusseldorf, Espirit Arena
June 22, Italy, Rome, Circus Maximus
June 25, Spain, Madrid, Bernabeu Stadium
June 28, Belgium, TW Classic Festival
July 1, Sweden, Stockholm, Tele2 Arena
July 3, Denmark, Roskilde
Tags :

Topics :

classic rock, classic rock music news, Entertainment_Culture, rolling stones tour dates, Sports

Social :

Entertainment_Culture, Sports

Locations :

Berlin, Dusseldorf, Lisbon, Madrid, Oslo, Paris, Rome, Stockholm, Tel Aviv, Vienna, Zurich

People :

Keith Richards, Mick Jagger, The Rolling Stones




---

Former Kiss guitarist Ace Frehley has confirmed the release of his first solo album in five years. Space Invader will be released via eOne Music on June 23. It also features bassist Chris Wyse (The Cult) and drummer Matt Starr (Burning Rain).

Frehley says: "Life on earth has been good to me. The body of work I've created over the years has withstood the test of time. Today I see no obstacles before me and my creativity has never been more fine-tuned.

"Growing up in an alien world has enhanced my senses and allowed me to success where others would have failed. The best is yet to come."

Space Invader follows Frehley's Anomaly album of 2009. It includes nine original tracks plus a cover of Steve Miller's "The Joker."
---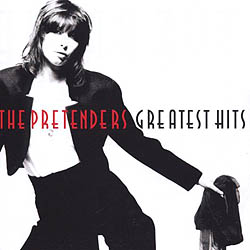 The Pretenders' frontwoman Chrissie Hynde is set to release her debut solo album, although she's reluctant to label it as such.

Titled Stockholm, the disc features contributions from Neil Young and guitar-playing tennis legend John McEnroe, among others. "It's the first album with my name on it," said Hynde, in a prepared statement. "But it's not a solo album. In fact, making this album was more of a collaboration than any Pretenders album ever was."

As its title implies, the album was recorded in Stockholm, Sweden, with Bjorn Yttling of Peter, Bjorn and John at the controls. Hynde describes the music as "ABBA meets John Lennon. "So much of rock 'n' roll has become what I would call Glory Rock, with family values," she said. "It's the irreverence in rock that was always the turn-on."

The album will be released June 10, with the 1st single, "Dark Sunglasses," slated for April 21.
---
Canadian power trio Rush are taking the year off after an extensive touring cycle behind their latest album
Clockwork Angels
. In doing so they are skipping out on what would have been their 40th anniversary since the release of their first album. But fans shouldn't be worried - the band has already started planning for 2015.
"The three of us just had a meeting," Rush guitarist Alex Lifeson told Rolling Stone. "We said, 'Let's not talk about anything band-wise for the next year. Let's separate ourselves and come back rejuvenated.' Unfortunately, the other people at that meeting didn't hear what we were talking about, so there are already plans being made for spring of 2015. It's going to be a 41st anniversary tour, or whatever they're going to call it."
Longtime fans of the band will also be happy to hear what Rush has in store for them regarding the setlist for the upcoming tour. "We haven't really talked seriously about what we want to do," said Lifeson. "But I think we're probably going to lean towards making it a real sort of fan event, and really try to put something together that's very pleasing for the fans across the board. That's always been difficult, for us to sort of balance things." Lifeson continued by saying: "We want to try and play different material this time. I've always wanted to do some rarer Rush material, and this should be a good opportunity to do that. I also think it's going to be a long tour. We just need to stay healthy until then."
---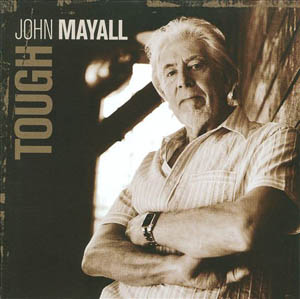 John Mayall is one of the hardest working blues musicians out there. Right now he's in the middle of a European tour where he will be doing 59 shows in only 64 days (source:
Music-News.com
). That is pretty impressive by anyone's standard, but even more so when you consider the fact that Mayall just turned 80 years old.
To celebrate this milestone in his career, Mayall is getting ready to release his first studio album in five years. The aptly titled A Special Life will be released on May 19 through Forty Below Records. Mayall did the recording in Los Angeles with producer Eric Come.
Mayall's longtime band featuring guitarist Rocky Athas, bassist Greg Rzab, and drummer Jay Davenport, all play on the album, with Rzab and Athas even contributing an original song. Mayall himself wrote three new songs for the project, which also contains covers by the likes of Albert King and Jimmy Rogers.
---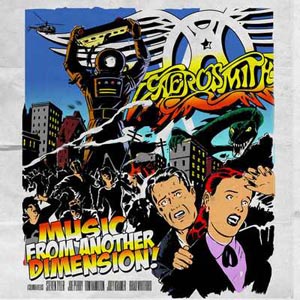 Aerosmith and Slash will tour the US together later this year.
Slash and Aerosmith's Joe Perry both confirmed the news on Twitter over the weekend.
Perry announced "It's official- we just talked, Aerosmith/Slash USA tour confirmed! Tickets on sale next few wks Soon as dates confirmed. LET ROCK RULE!"
Half an hour later Slash tweeted, "Great news! We'll be touring the US with Aerosmith this summer! Stay tuned for dates. Its going to be a killer tour!"
---