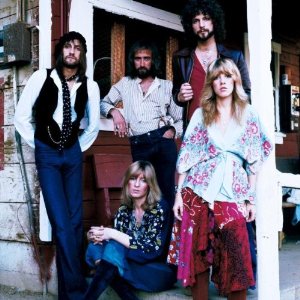 Fleetwood Mac has announced dates for their 2013 tour. Kicking off April 4 in Columbus, Ohio, the tour will cover 34 cities before wrapping up in Detroit on June 12. The tour coincides with the 35th anniversary of the release of the band's classic Rumours album. A new "deluxe edition" of the album, fleshed out with previously-unreleased studio and live tracks, will be issued by Rhino Records in early 2012. In an interview with Reuters, Stevie Nicks said the band is working on a 22-song set for the tour, which will include such hits as "Dreams," "Don't Stop" and "Hold Me." She also said the trek is not a farewell tour. "It's never going to be a final tour until we drop dead," she explained. "There's no reason for this to end as long as everyone is in good shape and takes care of themselves."
Fleetwood Mac 2013 Tour Dates;
4/04 – Columbus, OH – Nationwide Arena
4/06 – Philadelphia, PA – Wells Fargo Center
4/08 – New York, NY – Madison Square Garden
4/09 – Washington, DC – Verizon Center
4/11 – Louisville, KY. – KFC Yum! Center
4/13 – Chicago, IL – United Center
4/16 – Toronto, ONT – The Air Canada Centre
4/18 – Boston, MA – TD Garden
4/20 – Uncasville, CT – Mohegan Sun Arena
4/23 – Ottawa, ONT – Scotiabank Place
4/24 – Newark, NJ – Prudential Center
4/26 – Pittsburgh, PA – Consol Energy Center
4/28 – St. Paul, MN – Xcel Center
4/30 – Kansas City, MO – Sprint Center
5/1 – Tulsa, OK – BOK Center
5/3 – Little Rock, AR – Verizon Arena
5/12 – Winnepeg, MB – MTS Centre
5/14 – Saskatoon, SK – Credit Union Centre
5/15 – Edmonton, AB – Rexall Place
5/17 – Calgary, AB – Scotiabank Saddledome
5/19 – Vancouver, BC – Rogers Arena
5/20 – Tacoma, WA – Tacoma Dome
5/22 – San Jose, CA – HP Pavilion at San Jose
5/25 – Los Angeles, CA – Hollywood Bowl
5/26 – Las Vegas, NV – MGM Grand Arena
5/28 – Anaheim, CA – Honda Center
5/30 – Phoenix, AZ – US Airways Center
6/1 – Denver, CO – Pepsi Center
6/4 – Dallas, TX – American Airlines Center
6/5 – Houston, TX – Toyota Center
6/7 – Tampa, FL – Tampa Bay Times Forum
6/8 – Ft. Lauderdale, FL – BB&T Center
6/10 – Atlanta, GA – Phillips Arena
6/12 – Detroit, MI – Joe Louis Arena
Tags :

Locations :

Anaheim, Atlanta, Boston, Calgary, Chicago, Columbus, Dallas, Denver, Detroit, Edmonton, Houston, Kansas City, Lauderdale, Los Angeles, Louisville, New York, Newark, Ohio, Ottawa, Philadelphia, Phoenix, Pittsburgh, San Jose, Saskatoon, St. Paul, Tacoma, Tampa, Toronto, Tulsa, Uncasville, Vancouver, Washington, Dc, Winnepeg

People :

Stevie Nicks




---
Did you know that Olivia Newton-John and John Travolta have a Christmas album out? No? Well now you do. They just released

a new video

, which some may find cute, but opening with country line dancing on some random street made me tune away very quickly. As one commenter on

TMZ said

, "I got irritable bowel syndrome after watching this."


I think I might put on "

Grandma Got Run Over By a Reindeer

" instead. Wow!



---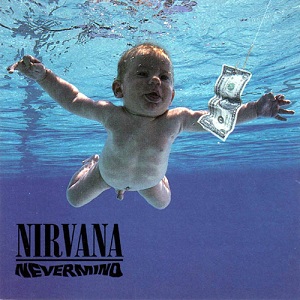 Foo Fighters frontman Dave Grohl is getting ready to unveil his directorial debut – Sound City. The film is a documentary about Sound City Studios in Los Angeles. The legendary studio closed in May last year, and Grohl got the idea to make the documentary after he bought a recording console from the studio.
Sound City Studios is most known for being the recording studio for Fleetwood Mac's Rumours, and Nirvana's Nevermind. First to record at the studio when it opened in 1970 was Neil Young, who recorded After The Gold Rush within its walls.
The project has brought Grohl back together with Nirvana bassist Krist Novoselic. The pair, along with Nevermind producer Butch Vig, have been recording tracks for the documentary. Vig told NME back in April: "We're not really sure how it's all gonna end up at this point but its been fun. There's still quite a bit more work to do and we hope to finish up in the next three or four months, and try get it all mixed and completed some time in the fall."
Sound City will premiere at the Sundance Film Festival next year.
---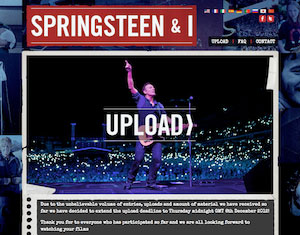 Producer Ridley Scott has asked for Bruce Springsteen fans to contribute their own video footage expressing what The Boss's music means to them, as part of his documentary project Springsteen & I.
The film will be directed by Baille Walsh with producer Svana Gisla, who says "We are searching for a wide variety of creative interpretations, captured in the most visually exciting way you can think of, whether you've been a hardcore Tramp since '73 or have heard one of his songs for the first time today! If you can't use a camera or are not sure how to capture your story then get in touch and we will link you up with someone who can!"
The film is due for release in cinemas in 2013, but if you want to be involved you'd better act quickly: the deadline for footage submissions is 11am on Thursday December 6. You can upload your footage at the film's website, www.springsteenandi.com - and obviously the higher the quality the better, but anything will be accepted for consideration, as long as it's under 5 minutes in length. And if your footage is longer than that, you can contact the production team to arrange on an alternative delivery method. But it's probably best to either keep it brief or make your own documentary...
---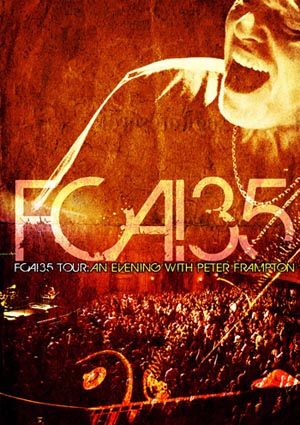 Peter Frampton's FCA!35 album and DVD/Blu-ray is in stores now. In Part 1 of Peter Frampton's exclusive interview with Gibson.com he talked of recording the live discs. In Part 2, we delve deeper into his life as a guitar player and the story of his special Gibson Les Paul.
FCA!35 – 1976's Frampton Comes Alive! revisited, reworked and replayed with extras – shows English guitar legend Peter Frampton to still be on top of his game. His golden locks may be gone, but his guitar chops remain. And his playing is arguably better than ever…
On FCA!35, "Lines On My Face" is one of your big ballads, but it swings a little more now, in a good way. Is that a song that you wanted to re-work?
It's just developed. I think I've brought a more lyrical side, guitar-wise, to that song over the years. I'm not claiming to be a jazz player. I listen to all sorts of guitar playing, everything is incorporated into what is my style. And somewhere I'll go what some people think is "wrong" note.
Listen to Miles Davis. Some people think notes are not "right" there. I don't know! But I enjoy the experimentation, and the masters who take liberties over chord sequences. But sometimes what everyone thinks is "incorrect"… Well, to me, it's on the edge.
Have you always tried to push yourself, in terms of guitar playing?
Over the years, I've experimented a lot with bluesy things and some jazz stuff. It's just a progression, to try and go somewhere you've never been before. It's not about dexterity, to me. I've never been someone who finds merit in a million notes a second. It's always the choice of note, for me. Over the bass and the chord. Find your way.
There's a few Humble Pie songs on the FCA!35 album, a pretty heavy version of "I Don't Need No Doctor" for starters…
My son Julian sings that. On this album we're doing "Shine On" and "Four Day Creep" too. We're doing more of the Humble Pie era, and I'm sure I will dig out more along the way. I enjoy doing it.
But something like "Stone Cold Fever" might be hard to do – few can sing that high with that force except Steve Marriott. I can do Steve's verse my way on "I Don't Need No Doctor," but "Stone Cold Fever" is hard! I'd love to do it, it's a great riff. Maybe someone else can sing that for me. They're going to need very tight trousers!
The Rise of the Phoenix!
FCA!35 also boasts the live return of Frampton's 1954 Les Paul Custom "Black Beauty" that was presumed lost in a plane crash in 1980. Frampton had his Les Paul Custom returned late in 2011. Read the whole story of Peter Frampton's 1954 Gibson Les Paul Custom here.
The guitar is now repaired, and does appear on FCA!35. "The first time it comes into play is "Doobie Wah." It's on 50% at least," says Frampton.
It's an amazing tale of a lost guitar – now it's back with you, is it holding up well?
Oh, yeah. I made a rule that we'd only change it if necessary. The electronics weren't working, so I took a liberty there to replace it with New Old Stock (NOS). Volume pots, pickups, capacitors, wiring… it took some doing. But there was very little on the body that needed doing. I could have refinished it, but that would be sacrilegious I think?
It's been cleaned up, but it still has its battle scars. The back of the neck was a little dented – I've had some cosmetic work done there.
And it's singed around the headstock – the guitar with the singe on top! There's no edging around the top of the headstock, it was melted in the heat of the plane fire. But it's an interesting-looking piece now. I'll never refinish it now – it needs to show its battle scars.
As the guitar you used for most of the 1970s, and the one pictured on the original Frampton Comes Alive! album, it must have a lot of sentimental value?
"Oh, yes. From 1970 to 1980, it was there. And the most that ever happened to me was during those 10 years. It's a legendary guitar because it's on that LP cover. But there's also something about that that guitar, when I play it on those original songs…
The first day I brought it to rehearsals, I changed guitars a bit. Mostly, it was the Gibson Custom Peter Frampton Les Paul made for me by Gibson. But when I played the original, everybody would just smile! It just has the sound! I think it's unique. It's not necessarily the best Les Paul in the world, I've never said that. It just has something.
It doesn't have a maple top, like most Les Pauls do. It's a 1954 'Black Beauty', but is solid mahogany. But it was very light mahogany… unusual. When I got it back after 32 years, I just felt the weight and thought: this is my guitar.
And does it sound different to you?
It doesn't have the very deep sound of a normal Les Paul with a maple top. It has a mid-to-high register sound that cuts through. I have another Les Paul that I call the Buzz Saw – it's got that ZZ Top-is full range and can bite your head off. This one is more lyrical sounding. And when I pick it up, you hear the difference – it's amazing.
So does your original have a nickname too?
It's the Phoenix! Suggested by the gentleman who gave it to me, in 1970, when I was in Humble Pie. I spoke with Mark Mariana (who gave Frampton the guitar) when I got it back and he said: you should call that the Phoenix. It rose from the ashes!
FCA!35 has obviously been a big undertaking: what's your next project?
Right now, I am writing music for a ballet. Yes, really! I've lived for the last 10 years in Cincinnati, Ohio, and they have one of the best ballet companies in the country. They asked me about six years ago if they could use some of my recorded music to accompany a small part of a performance. Four songs, two instrumentals – I said yes, I was honored.
Then they sent me a DVD of an in-house performance. It was a pas-de-duex – one male, one female performer. But I was just blown away. So I contacted the head of the Cincinnati ballet, Victoria Morgan. And she said they'd done this once before with another live artist, but would I like to do another show with me playing behind the ballet? The idea is to choreograph the dance to the music I choose to use.
There are three 20-minute sections in a ballet performance. So we agreed to have beginning and end sections with music of mine that people might know. But then I suggested I write some brand new music for the center section. So that's what I'm doing. I'm working on Number 3 at the moment… there will be five pieces, I think. I just can't wait to do it.
This will be quite a surprise to some fans?
It's certainly different. It's scary! But this is what I should be doing. But it will be with a band. Or whatever I choose to have. But the center section – I haven't quite worked it out yet.
And are you working on new rock guitar material as well?
Yes, I'm working on songs now. They will come out on an EP or something before we tour again in 2013. I'm sure we'll play some of the Comes Alive! songs. But only some, it'll be a smattering.
This is the beauty of playing now, for me. Old stuff, new stuff. It will be a different show for me.
Tags :

Topics :

Entertainment_Culture

Social :

Entertainment_Culture

Locations :

Cincinnati, Ohio, Phoenix

People :

Julian, Les Paul, Mark Mariana, Miles Davis, Paul Custom, Peter Frampton, Shine On, Steve Marriott, Victoria Morgan




---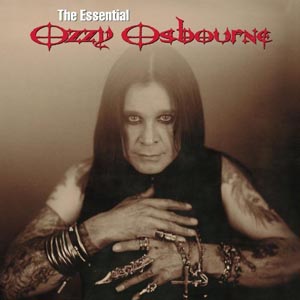 The quintessential heavy metal vocalist Ozzy Osbourne turns 64 on Monday, December 3. Starting in 1969 he's cut seven albums with Black Sabbath that helped define the genre and 15 more solo discs that did the same for a second generation of fans. It's safe to say he's toured the world's stages more often than he can remember. And Ozzy's been the central figure in a rolling heavy metal festival named after him as well as a reality TV star.
Sharon Osbourne isn't the only person he couldn't have done it without. A crucial part of Ozzy's career has been his collaborations with a series of great guitar players, starting with Sabbath's iconic black-leather-clad Tony Iommi and including, most notably, Randy Rhoads and Zaak Wylde. Since Osbourne doesn't play an instrument, these musicians have helped define his sound on stage and in the studio.
Here's a quick look at Osbourne's history of fret-burning foils:
• Tony Iommi: This Gibson SG wielding wizard of evil tone isn't just another of Ozzy's guitar partners. The Black Sabbath kingpin is responsible for laying the musical foundation for Osbourne's career. Iommi's style is built around a devotion to flat-fifth chords, jazz phrasing, meaty hammer-ons and pull-offs, triple-tracked leads and other slick moves pushed out of a wall of growling low-voiced Marshalls. "War Pigs," "Iron Man," "Paranoid," "Sabbath Bloody Sabbath" — all songs that made Ozzy's career, and every one driven into history by Iommi's massive wall of guitar.
• Randy Rhoads: Speed, extended technique, brilliant chord voicings, a flair for making pentatonic lines sound fresh and a unique, rich creamy tone were all part of Rhoads' trick bag. It's an open question if Osbourne could have climbed to the top of metal's Mt. Olympus again without the late, diminutive Les Paul Custom giant's genius shredding on Blizzard of Ozz and Diary of a Madman. As it is, Rhoads and Osbourne are destined to remain one of rock history's greatest guitar-and-vocal tag teams.
• Zakk Wylde: For speed, power and tone, Wylde is an unbeatable force in modern metal. For 19 years, from No Rest For the Wicked in 1988 to Black Rain in 2007, Wylde and an array of hot-rod Gibsons – mostly his bullseye painted signature model Les Pauls and Flying Vs — prowled the world's stages at Osbourne's side, defining his sound and laying the groundwork for his own band Black Label Society, over which he reigns today. That makes Wylde Ozzy's longest running six-string partner.
• Bernie Tormé: In contrast to Wylde, Dublin-born Tormé holds the record for the shortest stint as Ozzy's guitarist — a mere three weeks on the road fulfilling Osbourne's contractual touring obligations after the tragic death of Rhoads. He joined Osbourne after leaving Ian Gillian's group. Post Ozzy he formed his own band and put together Desperado with former Twisted Sister frontman Dee Snyder.
• Brad Gillis: High-technique shredder Gillis was juggling dates and sessions with Ozzy while Night Ranger was starting to build its career. His touring with Osbourne began immediately after Tormé left the group, supporting Diary of a Madman. Gillis' sole recording with Ozzy is the live Speak of the Devil, a cut-on-the-road collection of Black Sabbath songs that, in retrospect, seems like a mere speed bump in Osbourne's career. Ultimately Gillis opted to stick with Night Ranger, writing his own chapter in hair-metal history.
• Jake E. Lee: Lee's debut with Ozzy was a blazing performance at the historic US Festival in 1983, beginning an era that included five years of touring and two albums, 1983's Bark At the Moon and 1986's The Ultimate Sin. With Lee, Osbourne added two classic songs to his cannon: "Bark At the Moon" and the hit melodic gemstone "Shot in the Dark." After leaving Osbourne he co-founded the group Badlands and joined Enuff Z'Nuff, but for the past decade he's kept a relatively low profile as a session player and instructor.
• Gus G.: Grecian guitar hotshot Kostas Karamitroudis, a/k/a Gus G., first came to Osbourne's attention playing with the band Arch Enemy on Ozzfest dates. When Wylde left Ozzy's band, Gus G. became the first draft choice. He made his studio debut with Osbourne on 2010's Scream, another slight entry in the Ozzy's historic discography.
Tags :

Topics :

Entertainment_Culture

Social :

Entertainment_Culture

Locations :

Dublin

People :

Arch Enemy, Bernie Tormé, Brad Gillis, Flying Vs, Ian Gillian, Jake E. Lee, Les Pauls, Ozz, Ozzy Osbourne, Randy Rhoads, Sharon Osbourne, Tony Iommi, Zaak Wylde, Zakk Wylde




---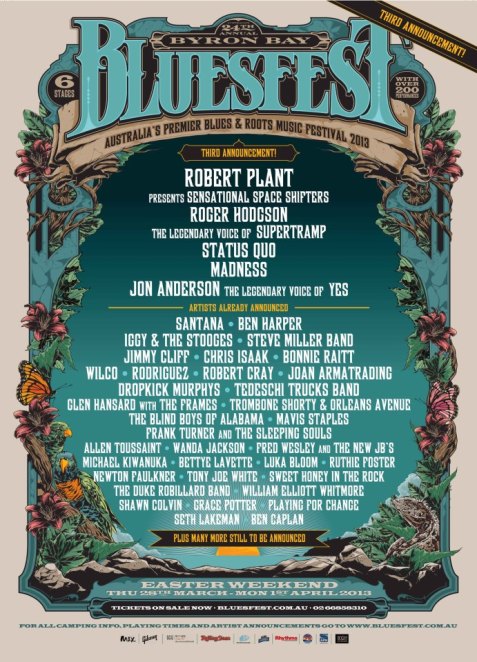 After receiving Kennedy Center honors on the weekend, Led Zeppelin's Robert Plant, Jimmy Page and John Paul Jones will appear together on tonight's episode of The Late Show With David Letterman - although there's no word on whether they'll perform together, and given Plant's reluctance to continue with Zeppelin, it's probably unlikely.
Letterman was also an honoree, as were blues legend Buddy Guy, actor Dustin Hoffman and ballerina Natalia Makarova. Guy was celebrated with an all-star tribute featuring Jeff Beck, Bonnie Raitt and Tracy Chapman, while Heart's Ann and Nancy Wilson performed Led Zep's "Stairway To Heaven" to cap off the show - which will be aired on CBS on December 26.
Meanwhile Plant has announced a series of arena headline shows in Australia and New Zealand with his band the Sensational Space Shifters. The tour kicks off at the Adelaide Entertainment Centre on Tuesday 26 March, then Sydney Entertainment Centre on Thursday 28 March, Melbourne's Rod Laver Arena on Wednesday 3 April before finishing up the Australian leg at Launceston's Silverdome on Friday 5 April. It then heads to New Zealand to play shows at the TSB Arena in Wellington on Tuesday 9 April and Auckland's Vector Arena on Thursday 11 April. Plant will be in Australia for the five-day Bluesfest 2013, alongside Santana, Yes' Jon Anderson, Iggy & The Stooges, Steve Miller Band, Bonnie Raitt, Wilco, Robert Cray, Mavis Staples, Chris Isaak and many more.
Tags :

Topics :

Entertainment_Culture, Human Interest

Social :

Entertainment_Culture, Human Interest

Locations :

Auckland, Melbourne, Wellington

People :

Ann Wilson, Bonnie Raitt, Buddy Guy, Chris Isaak, Dustin Hoffman, Jeff Beck, Jimmy Page, Jon Anderson, Mavis Staples, Nancy Wilson, Natalia Makarova, Robert Cray, Robert Plant, Tracy Chapman




---
Engineer Eddie Kramer has revealed audio from one of the songs appearing on the forthcoming Jimi Hendrix album, People, Hell and Angels. In a new video, the veteran Hendrix soundman discusses the making of "Somewhere," a track Hendrix recorded with Stephen Stills on bass and Buddy Miles on drums. "He hadn't worked with them before, but here he is establishing his independence by doing this track without Chas [Chandler], and it yields this track called 'Somewhere'," Kramer says. "It's an amazing example of Jimi's control of the wah wah, the tone of the wah wah, how that affects the whole song. It projects itself through the track."
Kramer goes on to praise Hendrix's vocals on the track. "Jimi's vocal encapsulates this lovely softness in his voice," he says. "It's wonderful." People, Hell & Angels gathers never-before-released tracks recorded in New York in 1968 and 1969. The album is scheduled for release on March 5.
---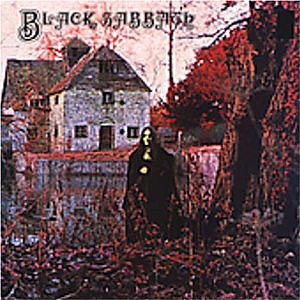 Black Sabbath frontman Ozzy Osbourne has talked to the New Zealand Herald about the band's work-in-progress new album. The legendary rock band return to the stage in Australia and New Zealand in 2013.
But don't call Sabbath "heavy metal." Ozzy dislikes the term. "Not everything Black Sabbath did was about the devil, or about heavy metal because "Changes" was a beautiful song," he says. "But all they ever remember is that I sing about the devil and "Iron Man," you know."
And Sabbath are now working better, he says. "What's different now is that none of us get drunk or stoned or any of that stuff. We're all clean, and all in control of ourselves, we're not intimidated by each other, there are no arguments, and it's the way it should be.
"What it boils down to now is the music - and that's what got us where we are in the first place. We have come through the other side, we're still able to work together, and that's where the enjoyment comes from. It's been a lot of fun making this record."
Recording has been interrupted by guitarist Tony Iommi's diagnosis with lymphoma at the beginning of 2012. But Osbourne says the guitarist is back on track after treatment, "which has been a bit rough on him, but he still manages to come up with those great riffs.
"It's been more than 30 years since I really seriously worked with the guys. We had a try a few years back but nothing came of it. But for some reason the timing is right and we've done about 15 songs.
Ozzy adds, "Black Sabbath is very unique in the respect that nothing is formulated. It's very unpredictable. I just hope the people who have waited all these years aren't disappointed."
---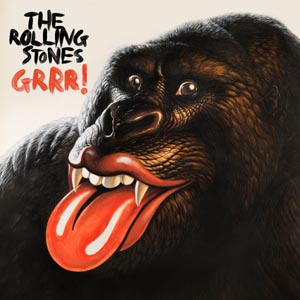 The Rolling Stones played the second of two shows at London's O2 Arena (29 November) in celebration of the band's 50th anniversary. Eric Clapton joined in, playing on "Champagne and Reefer."
Other guests included Florence Welch (of Florence And The Machine) on "Gimme Shelter." Ex-Stones Mick Taylor and Bill Wyman also appeared.
The show began with an introductory video featuring Johnny Depp, Pete Townshend and more talking about the Stones. Iggy Pop said: "We'd never seen people with teeth like that. And skin like that. Ugh!" He added "The sound of Keith's guitar - it was like being hit with a dead mackerel." We're not sure what that means, but thanks Iggy.
Mick Jagger played guitar on "Miss You," and the Stones played both of their new 2012 tracks, "One More Shot" and "Doom And Gloom."
---