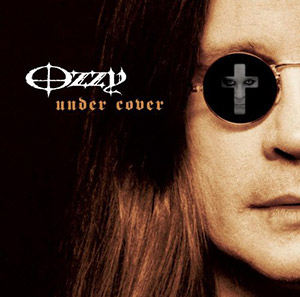 Guitar great Slash will join Ozzy Osbourne on-stage for a performance at this year's 10th anniversary MusiCares MAP Fund benefit concert.
Slated for May 12 at Club Nokia in Los Angeles, the event will honor Osbourne for his support of the organization, which seeks to assist musicians who are struggling against addiction. The Black Sabbath frontman will be presented with the Stevie Ray Vaughan Award in recognition of his efforts to support the cause. "I know firsthand about the ravages of addiction and I also know that the MusiCares MAP Fund is a vital safety net for people in the music industry who need help with substance abuse," said Osbourne, in a prepared statement.
"This organization literally saves lives." Jeff Greenberg, CEO of The Village studios in L.A., will be honored as well, with a "From The Heart" award. "This annual benefit provides a meaningful way to recognize artists and industry professionals who are on the front lines in the battle to fight this crippling disease," said MusiCares president Neil Portnow. "It's an honor to celebrate Ozzy and Jeff in our 10th anniversary year, and we know it will be an extraordinary evening filled with heartfelt words and serious rock and roll."
---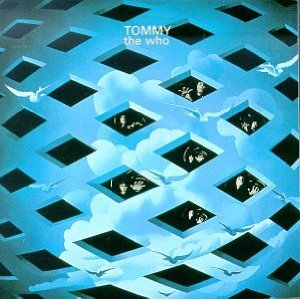 The Who singer Roger Daltrey is interviewed in the latest issue of Q Magazine. An excerpt has been posted on the magazine's website where Daltrey talks about his initial reaction to some of the band's most celebrated albums, like Tommy and Quadrophenia. Daltrey admits to being slightly confused upon first hearing bandmate Pete Townshend's ideas: "Did I have to ask him what the hell he was on about? All the time [laughs]," Daltrey said.
But the singer also explained that he would eventually be able to find certain subjects that he could relate to and expand upon: "But equally, there's always one sentence that comes out of that rambling brain of his that you can grasp. With Tommy it was: 'Imagine living life where you can only feel vibrations' and I could latch on to that."
In related news Daltrey recently told the London Times that The Who will record a new album this summer, their first since 2006's Endless Wire. Townshend has apparently written more than 100 songs for the project. Daltrey is also getting ready to start work on the band's memoir.
---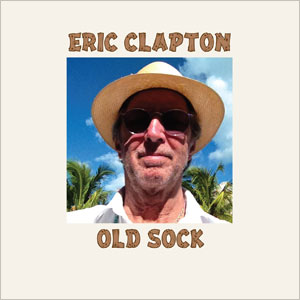 It seems as if Eric Clapton is looking towards some kind of semi-retirement in the near future. According to
Classic Rock
, Clapton made the following statement in the tour programme from his recently completed tour of Japan: "I may not be able to come back again. I've been coming here for 40 years, since before some of you were born. It's the best place I've ever played. Thank you for having me."
Clapton's idea is apparently to stop touring after he turns 70 years old in 2015, according to an interview he did with Rolling Stone last year: "The bit onstage, that's easy," Clapton, told the magazine. "If I could do that around my neighborhood, that would be great. You have guys in Texas that play their circuit, and it keeps them alive. But for me, the struggle is the travel. And the only way you can beat that is by throwing so much money at it that you make a loss. So the idea is I'm taking a leaf out of JJ [Cale]'s book: When I'm 70, I'll stop. I won't stop playing or doing one-offs, but I'll stop touring, I think."
So even if this doesn't mean Slowhand will go in to seclusion, you should probably make an effort to catch the legendary guitar player the next time he comes around your neck of the woods, cause it might be the last.
---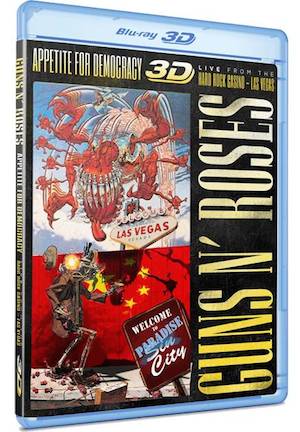 Guns N' Roses will release a concert film titled
Appetite For Democracy
in early April, just prior to kicking off their second Las Vegas residency.
The concert film was shot during the band's first Vegas residency at The Joint at Hard Rock Hotel & Casino in November 2012. The show celebrated twenty-five years of Appetite For Destruction and four years of Chinese Democracy, with elaborate Vegas-style production and plenty of great guitar work from DJ Ashba, Bumblefoot and Richard Fortus performing hits including "Welcome To The Jungle", "Sweet Child O' Mine", "Mr. Brownstone", "November Rain" and "Paradise City."
At two hours and 47 minutes, the film will be released in theatres as well as in home formats including standard Amaray DVD, 3D Blu-ray DVD, Deluxe 2CD+DVD set, and digital long form. The DVD and Blu-ray sets both feature the full show along with band interviews plus a 3D photo gallery, with 5.1 surround and stereo audio.
The band kicks off their second residency at The Join on May 21 for nine shows.
For more information on the film, visit gnr3dmovie.com.
---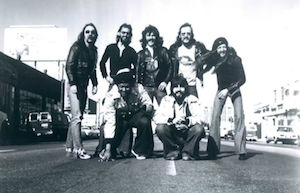 Michael McDonald is returning to the Doobie Brothers to record an album of collaborations with country artists including Brad Paisley, Chris Young, Zac Brown Band, Toby Keith, Sara Evans and Love and Theft.
According to Billboard.com, Doobie Brother Tom Johnston says there has never been any bad blood between the band and McDonald, who left in 1982. "It amazes me how long that has hung around because it have never been the case, ever," Johnston said. "A lot of people wanted that to be the case because of the two different styles of music, but it never was. I always got along really well with Michael and vice versa." Johnston also noted that while the two don't get to see each other often because they're both on the road so much, they do catch up from time to time. "Michael is a great guy," he said. "He's always fun to hang with."
The track listing for the album is being kept secret at the moment, but the project was inspired by the band's appearance on CMT Crossroads: The Doobie Brothers and Luke Bryan in 2011. Johnston said he didn't realise how large their fan base was amongst the country music community: "I'm humbled. I had no idea all these people were into the band."
Tags :

Topics :

classic rock, classic rock music news, doobie bros country album, Entertainment_Culture, michael mcdonald doobie bros

Social :

Entertainment_Culture

People :

Brad Paisley, Chris Young, Love, Luke Bryan, Michael McDonald, Sara Evans, Theft, Toby Keith, Tom Johnston




---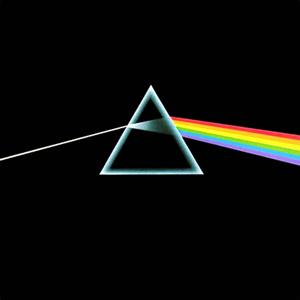 An ambitious new Pink Floyd exhibition is set to open in Milan, Italy in September.
Surviving band members Roger Waters, David Gilmour and Nick Mason are assisting with the project, which gathers together more than 300 artifacts from the group's history. The event will run chronologically, and will feature interviews about the band, films, architectural and sculptural sets, inflatables, musical instruments, photographs and more.
Aubrey Powell, co-founder of the album-cover design company, Hipgnosis, is acting as curator. "If ever a band lent itself to a major retrospective exhibition, it's Pink Floyd," says Powell. "Selecting what to include from such a treasure trove is both a dream and a nightmare. However, there were elements that just had to be included, for example a twenty-meter wide sculpture of The Wall, five-meter high inflatables, and of course, a flying pig. We'll be aiming for state-of-the-art visuals and sonic delivery, similar to the experience of attending a Pink Floyd concert; you'll never know what to expect next." For more information, click here.
---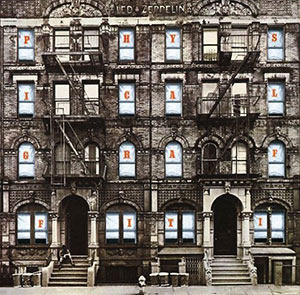 Led Zeppelin recordings from sessions for the 1975 double-album Physical Graffiti are being auctioned in March.
According to Rolling Stone, New Hampshire-based RR Auctions says that many of the songs on the tapes differ structurally from the album tracks that came out officially. The group re-recorded the guitar and vocal parts on many of the tapes' songs, some of which lack vocals altogether, and, in some cases, Zeppelin used only John Bonham's drum tracks and completely redid the tracks.
The band recorded the songs at the Ronnie Lane's Mobile Studio, which audio engineer Ron Nevison built in a 26-foot Airstream trailer. The tapes are part of the Ron Nevison collection, which is also auctioning rough mixes of Bad Company's debut and four songs from Eric Clapton's 1973 album Eric Clapton's Rainbow Concert, as well as recordings by the Who, Ozzy Osbourne and Flo and Eddie.
During the Led Zeppelin sessions, Nevison recorded the drum parts for "Kashmir," which was then titled "Driving to Kashmir." Bass player and keyboardist John Paul Jones was late to the session, so guitarist and producer Jimmy Page worked out the song's riff with Bonham.
Nevison recorded the cymbals through a phaser as an experiment, and Page decided he liked the sound and used it on the finished version. "Driving to Kashmir," as it appears on these tapes, is completely instrumental.
RR Auctions' March 13-20 sale also includes a signed U.K. first pressing of the Beatles' "Twist and Shout" EP, the registration for John Lennon's 1965 Rolls Royce, a pair of Lennon's glasses that belonged to classical musician Victor Borge and a cape Elvis Presley wore in the 1973 TV special Aloha From Hawaii.

Tags :

Topics :

classic rock, classic rock music news, Entertainment_Culture, led zeppelin tapes

Social :

Entertainment_Culture

Locations :

Kashmir, New Hampshire

People :

Eric Clapton, Jimmy Page, John Bonham, John Lennon, Ozzy Osbourne, Ron Nevison, Victor Borge




---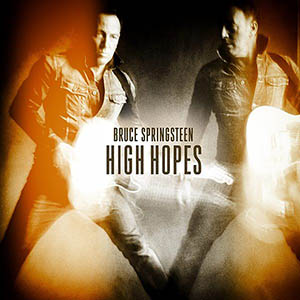 Record Store Day may not be until April 19, but artists are already starting to announce their special releases for the holiday, which supports local record shops. Bruce Springsteen will release a new, four-song EP for this year's Record Store Day, called American Beauty, featuring a handful of new tracks.
The upcoming EP arrives just about three months following Springsteen's latest album, High Hopes. Three of the songs – the title track, Mary Mary and Hey Blue Eyes – were recorded during the High Hopes sessions with the E Street Band and Rage Against the Machine guitarist Tom Morello. The Boss recorded the other song, "Hurry Up Sundown," just for this Record Store Day set, and it's likely a cover of Balloon Farm's 1967 song by the same name, although nothing is confirmed.
Prior to Record Store Day, Springsteen will release a new concert DVD, called A MusiCares Tribute to Bruce Springsteen. That release – out available on DVD, Blu-Ray and as a digital download – was recorded in Los Angeles last February during the show that paid tribute to Springsteen's contributions to art and philanthropy.
High Hopes was Springsteen's 18th studio album and debuted at No. 1 on the Billboard 200 chart its first week out.
---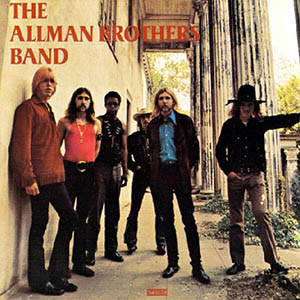 This Monday (March 3), a new memoir about the life of late Allman Brother Band guitarist Duane Allman penned by Duane's daughter, Galadrielle, will hit stores. In the memoir, called
Please Be with Me: A Song for My Father Duane Allman
, Galadrielle opens up about her life as the daughter of the prominent musician, who died in a motorcycle crash when she was only two years old. Galadrielle also shares personal stories and new details about her father that she has gathered from years of talking with family members, his band mates and close friends.
Please Be with Me: A Song for My Father Duane Allman will be available as both a hardcover book and as an ebook. Galadrielle previews the 400-page memoir in a video trailer posted on YouTube, stating, "Duane Allman's story is more than a tragedy, it's a true romance. He fell in love with his guitar and gave his heart away."
She added, "I dreaded pursuing his story as a reporter would, asking uncomfortable questions and following every lead. I couldn't imagine interviewing my family, but I knew that if I didn't, I would never be satisfied."
For Galadrielle, writing the book was a healing experience. "Learning about him changed my life completely," she said. "A missing piece that I thought could only be had by knowing him has been returned to me, assembled from all the gathered fragments word by word."
---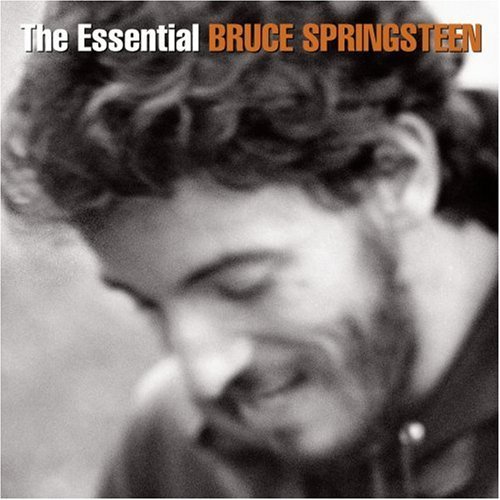 AC/DC must just be floating out there in the air this week: Pearl Jam vocalist Eddie Vedder joined Bruce Springsteen on stage in Melbourne, Australia to perform a cover of the Anglo-Australian icons' "Highway To Hell" as the first song of Springsteen's marathon nearly-four-hour set.

Vedder hung around to perform Springsteen's "Darkness on The Edge Of Town" as well, and later in the night Springsteen performed his 1985 classic Born In The U.S.A. album in its entirety, the first time he's ever played a complete album in Oz.
Melbourne has a special connection for AC/DC fans, as Gibson.com explored back in 2011, when we toured the city's AC/DC landmarks, including the Esplenade Hotel where Dave Evans played his last show with the band before he was replaced by Bon Scott; Swanston Street where the "Long Way To The Top" video was filmed in 1976; and AC/DC Lane, home to noted Melbourne rock club Cherry Bar.

Joining the 18-piece E Street Band on this tour is Rage Against The Machine/Audioslave guitarist Tom Morello, forming a triple-guitar attack with Little Stevie Van Zandt and Nils Lofgren.
Tags :

Topics :

classic rock, classic rock music news, Eddie Vedder/Bruce Springsteen, Entertainment_Culture, Springsteen AC/DC cover, Vedder Springsteen AC/DC cover

Social :

Entertainment_Culture

Locations :

Melbourne

People :

Bruce Springsteen, Dave Evans, Eddie Vedder, Little Stevie Van Zandt, Nils Lofgren, Tom Morello




---