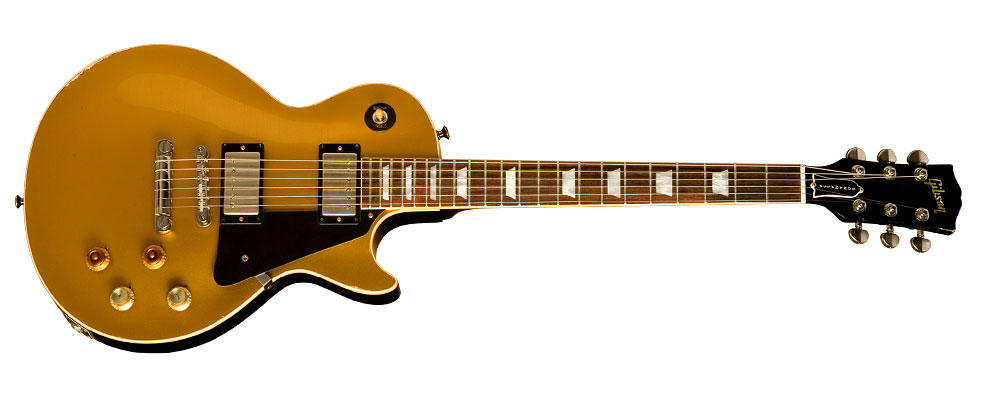 His favorite guitar is a '59 Les Paul Sunburst, a "Holy Grail" that he actually takes on the road with him.
"I tour nine months a year," Bonamassa told Gibson.com, in a 2011 interview. "What am I going to do, come home and noodle with it on the couch? Go, 'Wow look at this, I've got a '59 Les Paul that never gets used, maybe on a recording here and there.' I'd rather get a nice case for it--which I did--hire an ex-secret service agent as my security guard--which I did [laughs]--and take it on the road." In an interview with AmericanBluesScene.com, Bonamassa praised the '59' Les Paul's extraordinary tone. "I have over 300 guitars, but out of all of them, that one is definitely my favorite."
He uses heavy gauge strings partly as a "preventative" measure.
"I'm not a shredder guy," Bonamassa once told Premier Guitar, "but I have shredder tendencies that I think get in my way. I have a tendency to put in a million notes and show off to the world, and that's not usually my best solo. So, the .011s keep me from going there all the time. I can ramp up to it, but I'm not living there, over-playing all the time."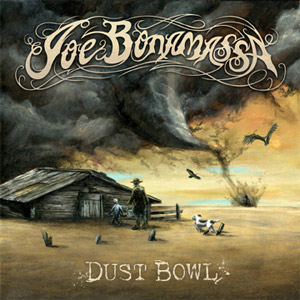 His all-time favorite guitarist is Free's Paul Kossoff.
"He's such an unsung hero," Bonamassa told M – Music & Musicians, in 2011. "His playing cuts like a knife through butter. You can feel his emotions in every note, whether it's a hard note or a soft note. He's a tactile player. And the tone he got with that beautiful '59 Les Paul was just crushing. I actually got to play that guitar as a show in Newcastle last year. A friend of a friend owns it, and he let me borrow it I. That was a thrill. I felt like I was channeling Kossoff."
The first rock song he mastered, as a child, was Jimi Hendrix's "Voodoo Chile."
"I learned that riff properly," Bonamassa told M – Music and Musicians. "A lot of kids today learn the Stevie Ray Vaughan version of that riff. Hendrix's 'Slight Return' riff is different." Bonamassa also told GuitarMessenger.com that the only other guitar piece he learned, note for note, was the dueling solo from the film, Crossroads. "That was difficult and challenging and very frustrating," he said. "I'm just not a note-for-note kind of guy."
Those trademark shades he wears vary with the seasons.
"I have four sets of them," Bonamassa once told GuitarMessenger.com. "I have the 'hot summer show' ones–called Silhouettes, because they wrap around your ears. That prevents them from sliding off. Then, when you get into the wintertime and the theater's not that hot, I wear a set of Pradas. I also have a set of Ray Bans and a set of Revos. I'm sure I've bought enough sunglasses to put somebody's kid through college."
The place you're most likely to find him, when he's not on tour, is The Home Depot.
"I'm deep into home improvements," Bonamassa told a fan forum, in 2006. "I love The Home Depot. I'm good at walking in and picking things out, buying the supplies for the deck or whatever other project is on the list. But I leave the work to the pros. I'm just good at the buying part."
His biggest regret is that he didn't start singing at an earlier age.
"I didn't start singing 'till I was 18, and that's something I deeply regret," Bonamassa once lamented. "But then again, there's tons of stuff where you go back and say, 'Well, I should've gone left, but instead I went right. That was a bad decision.' Anything that doesn't kill you makes you stronger, and makes you smarter for the next day."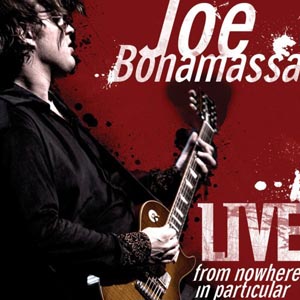 He would much rather perform live than record in the studio.
"The studio is a daunting place, for me," Bonamassa told GuitarMessenger.com, in 2007. "Some people flourish in that environment, but I don't. Everything is decisions. 'Is this good enough?' 'Is the sound just right?' 'Is there enough reverb?' 'Is it panned correctly?' I get overwhelmed. Whereas, live, who cares? It comes from the top of your head, and you just blow it out. If I suck tonight, I'll be better tomorrow. The cool thing about live is there's always tomorrow to redeem yourself."
The most important advice he received from his mentor, B.B. King, had nothing to do with guitar playing.
"He said, 'Watch your money and keep your eye on the business side of things,'" Bonamassa told M – Music & Musicians, in 2011. "It's about music, but it's also about business. He sat me down and said, 'Joe, you need to always reinvest back into what you do, back into your fan base. Fans can detect if you're not doing that, if you're not doing things to improve the show.' It's no different from running a Walgreen's, or a Joe's Pizza Shack."
He believes great rhythm guitar playing is underappreciated.
"Even someone like me, who often gets caught up in soloing, plays rhythm guitar eighty percent of the time," Bonamassa once said, in an unpublished interview. "Even a guy who puts on a 'guitar show' has to play rhythm, and has to be fluent in chords and voicings. Also, if you don't learn how to back off your volume when someone else is soloing, that's problematic. Rhythm playing is about learning how to blend in with the band, and be part of the ensemble."
Joe Bonamassa Custom Les Paul
Joe Bonamassa 2011 Gibson.com interview
Joe Bonamassa Stirs up Dust Bowl
Tags :

Topics :

blues, classic rock, classic rock music news, Entertainment_Culture, Human Interest, rock music news

Social :

Entertainment_Culture

Locations :

Newcastle

People :

B.B. King, Guitar, Joe Bonamassa, Joe Bonamassa Custom Les Paul, Joe Bonamassa Stirs, Les Paul, Paul Kossoff, Paul Sunburst, Ray Bans




---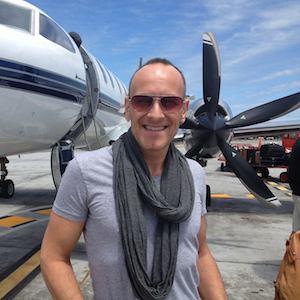 Def Leppard guitarist Vivian Campbell has announced he's begun work on a solo album, while continuing to work on new Def Leppard material.
In a post on his official Facebook page, the guitarist announced that the album will include "lots of guitar" and that he will handle the vocals, however "I may ask a real singer to help out if I fail miserably at the demo stages."
Campbell also confirmed that Def Leppard is in writing mode at the moment, with studio time planned for February 2014.
Campbell is working with bassist Lou Castro and drummer Glen Sobel (Alice Cooper, Sixx: A.M.), both of whom are members of Campbell's cover band, Sir Sodoff & The Train Wrecks.
Last month Campbell announced that he is in remission from Hodgkin's lymphoma, which he was diagnosed with earlier in the year.
---
A handwritten working manuscript of Bruce Springsteen's 1975 hit "Born to Run" has sold for $197,000 at a New York City auction.
It sold at Sotheby's, where the pre-sale estimate was $70,000 to $100,000. Sotheby's say the document had been in the collection of Bruce's former manager, Mike Appel. The auctioneers didn't reveal the seller's or buyer's identity.
Some of the document remains secret. Sotheby's says most of the lines in this 1974 version are "unpublished and unrecorded." However, the manuscript does include "a nearly perfected chorus."
The draft apparently includes some variations from what was eventually recorded. "This town'lll rip the (out your) bones from your back / it's a suicide trap (rap) (it's a trap to catch the young) your dead unless / you get out (we gotto) while your young so (come on! / with) take my hand cause tramps / like us baby we were born to run." All handwritten by Springsteen, with notes in the margins.
Springsteen wrote this draft in Long Branch, New Jersey, in blue ink. It's on an 8.5-by-11-inch sheet of ruled notepaper.
---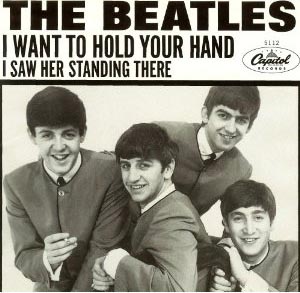 The Beatles were a hard-working, scrappy rock band for little more than a year when their tuneful sensibility and gift for hooks led Paul McCartney and John Lennon to write "Love Me Do." Their first single, the song propelled them to the forefront of the British pop scene. But it was "I Want to Hold Your Hand," which was first released in the U.K. on November 29, 1963, that created the initial wave of international "Beatlemania" and made them superstars, changing the field of rock songwriting in the process.
The tune was their first #1 hit on Billboard's pop chart and marked the beginning of the British Invasion with its 15-week stay in the Top 50. It was also an innovative recording for Lennon, McCartney, George Harrison and Ringo Starr – their first cut on four-track gear.
"I Want to Hold Your Hand" was not only a success, it was a calculated one. The band's manger Brian Epstein – troubled by the group's lack of presence in America – asked Lennon and McCartney to write a song that would appeal to the U.S. market. Anticipation on both sides of the Atlantic was high when the disc's imminent arrival was announced. One million copies were ordered by retailers in advance.
The harmonized vocal chord that opens the song – as sweet a hook as was ever written – came first as Lennon and McCartney sat laboring at the piano in the London home of McCartney's girlfriend Jane Asher. The rest was pure Tin Pan Alley, or maybe Leiber and Stoller: a slick song about innocent love written with two bridges and a single verse to connect them. And like many early Beatles tunes it had no lead singer per se, instead putting McCartney and Lennon's twined harmony voices to the fore, with Lennon having a slight edge in the mix.
Although Lennon and McCartney were still several years away from their mutual romance with Epiphone Casinos, multi-tracking helped The Beatles and their producer George Martin create a dense guitar sound that was unlike anything previously recorded in the UK.
"I Want to Hold Your Hand" also differed from most early rock hits – like "Hound Dog" or "Rock Around the Clock" – in that the tune wasn't written by the kind of non-performing professional songwriters who labored in the Brill Building and wrote most of the popular songs of the day. Together with Bob Dylan, The Beatles changed the image of rockers as mere performers to that of complete artists who could not only play but also write and record their own material.
The sessions for "I Want to Hold Your Hand" began on October 17, 1963 at London's EMI Studio 2, which was equipped with a new four-track tape machine. The tune took 17 passes to complete. In an odd twist of marketing, a second version was cut in January 1964 with a vocal performance in German. The group had built up a sizeable following in Hamburg and elsewhere in Germany during their club apprenticeship, and Odeon, the German arm of their label EMI, insisted the single be cut in that tongue.
"I Want to Hold Your Hand" was one of two singles The Beatles were compelled to re-record in German. The other is "She Loves You." Both were done against their wishes, and history has proven The Beatles' resistance correct, since the English language versions of the tunes have remained the most durable everywhere in the world.
When "I Want to Hold Your Hand" was released on November 29, 1963 in the U.K., it rocketed straight up the British charts. On December 14 it bumped another Beatles song, "She Loves You," out of the #1 spot.
Despite that chart performance, EMI Record and Epstein had to battle the group's American label Capitol Records to release "I Want to Hold Your Hand" as The Beatles' first U.S. single. When Capitol caved, the song was paired with "I Saw Her Standing There" as the B-side and hit America on December 26. Epstein further insisted the label spend $40,000 to promote the single to DJs and retailers with advertising in trade magazines and on the airwaves.
Initially Capitol planned a January release, but a canny Washington, D.C., disc jockey got a copy a few weeks earlier via British Airways and began spinning the song, which generated so much listener excitement that the label was forced to jump into action with the late December date. Capitol's first reaction was unprecedented: the label threatened to seek a court injunction to prevent airplay, which rapidly spread to Chicago and St. Louis. Ultimately, they decided to co-opt the anticipation that the media reporting about the airplay flap generated into the single's promotional campaign.
By December 29, after just three days of sales, "I Want to Hold Your Hand" had sold more than 750,000 copies, averaging 10,000 a day in New York City alone. Overall the song sold more than 5 million copies in the U.S. on its initial release.
With the floodgates open, American teenagers developed an insatiable interest in British rock that propelled The Kinks, the Dave Clark Five, The Rolling Stones, Herman's Hermits and others onto the U.S. concert circuit, television and, of course, the pop charts.
Dylan, who would emerge in 1965 with Highway 61 Revisited as a rock songwriter of the same stature as McCartney and Lennon, was clearly paying attention. "They were doing things nobody was doing," he said years later. "Their chords were outrageous, just outrageous, and their harmonies made it all valid."
Nonetheless, The Beatles lost their Grammy nomination for Record of the Year for "I Want to Hold Your Hand" to Astrud Gilberto and Stan Getz's "The Girl from Impanema," a beautiful tune that brought yet another craze to the States: the bossa nova.
Tags :

Topics :

classic rock, classic rock music news, Entertainment_Culture, the beatles, the beatles i want to hold you

Social :

Entertainment_Culture

Locations :

Chicago, Hamburg, London, New York City, St. Louis, Washington, D.c.

People :

Astrud Gilberto, Bob Dylan, Brian Epstein, George Harrison, George Martin, Jane Asher, John Lennon, Paul McCartney, Ringo Starr, Stan Getz




---
Boston's Tom Scholz has always followed a simple premise: if something works, don't change it. Since releasing Boston's classic debut album in 1976, the veteran guitarist has sometimes frustrated fans with his legendary perfectionism, but the long stretches between albums have always been worth the wait. Boston's latest LP—Life, Hope and Love—is no exception. Roiled in 2007 by the tragic death of vocalist Brad Delp, Scholz elected not to replace the singer, but instead took a "vocalist by committee" approach for the new disc. Just as important, Scholz's trademark guitar sound—rife with beautiful tone and soaring sustain—remains a thing of wonder.
"I have only two [electric guitars] and they're both old Les Paul gold tops," Scholz said, in 2002. "Somebody told me that these two guitars were made for only six months—during half of 1968--so there are very few in existence. The amazing thing is that I bought two of them, without knowing that the second one was also from 1968, from that six-month period. I just needed a second guitar before we went on the road, so I snatched it up."
Regarding the new Boston album, Scholz says, "These are all songs from the heart, each of them taking many months of effort to write, arrange, perform and record, always up to the demands of Boston's harshest critic, me. They have all been meticulously recorded to analog tape on the same machines and equipment used for Boston's hits for the past 35 years." Not surprisingly, Scholz's ten favorite albums are, without exception, guitar-based classics. Below, he shares his thoughts about several of those LPs.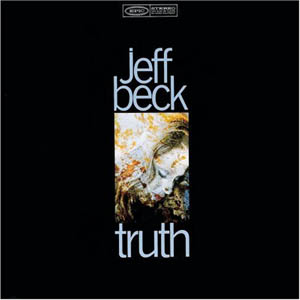 1) Jeff Beck: Truth
2) Led Zeppelin: I
3) Led Zeppelin: II
4) James Gang: Rides Again
Tom Scholz: "I knew Jeff Beck's Truth album inside out. The same was true of the first two Led Zeppelin albums and Joe Walsh's James Gang's Rides Again."
5) Iron Butterfly: Heavy
"In-a-Gadda-Da-Vida is hideous, but this album was really cool. The last cut was called the 'Iron Butterfly Theme.' It was an instrumental, in a very strange time signature. That was the song that got me interested in playing guitar."
6) Kinks: Greatest Hits
7) The Yardbirds: Having a Rave Up
8) The Who: Meaty Beaty Big and Bouncy
9 The Who: The Who Sell Out
"My interest in pop music was really limited. If it hadn't been for The Kinks and The Yardbirds and The Who, back in the '60s, I probably never would have gotten involved in music. Those first Kinks singles were amazing. 'All Day and All of the Night' and 'You Really Got Me' were real favorites."
10) Blue Cheer: Blue Cheer
"Very few people have heard of this group. Their claim to fame was that they were the loudest band in the world."
Click here to check out the Collector's Choice™ #10 Tom Scholz 1968 Les Paul.
---
For many Beatles fans, 1967's
Sgt. Pepper's Lonely Hearts Club Band
represents the pinnacle of the Fab Four's achievements. Densely textured, sublimely arranged and packed with some of Lennon and McCartney's best songs, the disc remains a touchstone for every pop band that puts a premium on melody and craftsmanship. Incredibly, however, as writer Philip Norman and even Sir George Martin have pointed out, The Beatles' psychedelic masterpiece might have been even better, had some grievous missteps not occurred.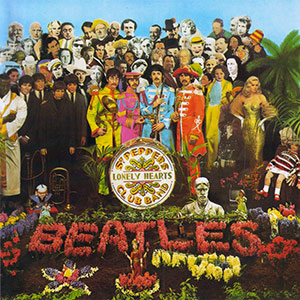 On February 17, 1967, "Strawberry Fields Forever" and "Penny Lane" were released to the record-buying public, on what has since been described as the greatest 45-rpm record ever produced. Martin, who was complicit in the decision to issue the double-A-sided single, has since called that decision
"the biggest mistake of [his] professional life." The factors behind Martin's regret are two-fold. First, as dictated by the customs of the day, releasing "Penny Lane" and "Strawberry Fields Forever" as a single precluded the inclusion of either song on The Beatles' forthcoming album, which, at that
time, was envisioned as a spectacularly ambitious concept disc of a different sort than Sgt. Pepper's.
Martin later explained in The Beatles Anthology: "The only reason that 'Strawberry Fields Forever' and 'Penny Lane' didn't go onto the new album was a feeling that if we issued a single, it shouldn't go onto an album. That was a crazy idea, and I'm afraid I was partly responsible. It's nonsense these days, but in those days in was an aspect that we'd try to give the public value for money. Brian [Epstein] came to me and said, 'I must have a really great single. What have you got?' I said, 'Well, I've got three tracks – and two of them are the best tracks [Lennon and McCartney] have ever written.' So, we put them together …."
A second, more heartrending reason the decision was regrettable is that the concept album Lennon and McCartney had in mind would likely have been an even greater artistic triumph than Sgt. Pepper's turned out to be. Exhausted by the madness of Beatlemania, and having therefore given up touring, The Beatles were, in Martin's words, "generally fed up with their lives." With two magnificent songs to serve as lynchpins, the era's two finest songwriters envisioned crafting a collection of autobiographical songs that would take a kaleidoscopic view of their earliest memories, drawing inspiration from people and places in Liverpool that figured prominently in their childhood.
"We were in another phase of our career," McCartney explained, in The Beatles Anthology, remarking on the sense of freedom and imagination that had taken hold in Lennon and himself. "We didn't have to be performing every night, so instead we could be writing or chatting with our mates, or visiting an art exhibition. Having the time off gave us time to come in [to the studio] with crazy ideas. We were all opening our minds to different areas, and we [were] sharing it all with one another. There was a lot of cross-fertilization."
Of course, in retrospect, the album The Beatles eventually did come up with wasn't exactly shabby. McCartney's "When I'm 64," which was written and recorded during the sessions for the proposed "childhood" disc, became a high point of the Sgt. Pepper's album. Furthermore, songs such as "Lucy in the Sky with Diamonds" and "A Day in the Life" were nearly on par with "Strawberry Fields Forever" and "Penny Lane," and certainly occupied similar stylistic terrain. Still, the album suffered from weak moments, and even Lennon later concluded it was preposterous to call Sgt. Pepper's a concept disc.
"It doesn't go anywhere," Lennon said. "All my contributions have absolutely nothing to do with this idea of Sgt. Pepper and his band. [The album] was not put together as it sounds, except for Sgt. Pepper introducing Billy Shears, and the so-called reprise. Every other song could have been on any other album."
Ringo Starr concurred in that assessment, saying the overarching intent to record a "show" album got derailed. "It was going to run like a rock opera," he said. "It had started out with a feeling that it was going to be something totally different, but we only got as far as Sgt. Pepper and Billy Shears. We thought, 'Sod it! It's just two tracks.' We kept the title and the feel that it's all connected, but in the end we didn't actually connect all the songs up."
Despite the disc's flaws, Starr went to on to describe Sgt. Pepper's as The Beatles "grandest endeavor," not just because of the richness of the material, but also because the group was working in a spirit of supreme cooperation. Unbeknownst to Starr, however, Lennon was already mired in a quandary, having decided during the filming of How I Won the War, in 1966, that his time in The Beatles must soon end. Henceforth, until the band at last broke up in 1970, Lennon relinquished much of his leadership role in the group to McCartney.
One wonders, however, if things might have been different had Lennon and McCartney been able to follow through on the conceptual masterpiece they originally had in mind. As The Beatles' best biographer, Philip Norman, writes in Lennon: The Life: "The premature release of 'Strawberry Fields Forever' and 'Penny Lane' took all the steam out of the Liverpool concept album idea, leaving George Martin to wonder remorsefully forevermore how great an album it might have been."
---
"Valiant Paul McCartney, I presume?" said John Lennon. "Sir Jasper Lennon, I presume," responded Paul McCartney.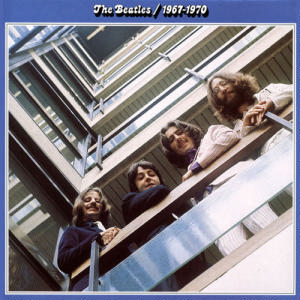 Such was the manner in which the two former Beatles greeted one another when McCartney showed up, unexpectedly, at a recording session Lennon was conducting on March 28, 1974. In the throes of his "Lost Weekend" period, Lennon was in a Los Angeles studio overseeing production of Harry Nilsson's Pussy Cats album. Present were a number of players – including Stevie Wonder, guitarist Jesse Ed Davis, saxophonist Bobby Keys and Nilsson himself. McCartney was accompanied by his wife, Linda. Lennon's then-girlfriend, May Pang, was there as well.
"We had no clue he was coming," said Pang, referring to McCartney's visit in Peter Ames Carlin's recent McCartney biography, McCartney: A Life. "All of a sudden we turned around, and Paul was there."
So began the only instance in which, post-Beatles, Lennon and McCartney ever joined forces in the studio. Remarkably, although Pang had made reference to the event previously, it wasn't until May 1992 that McCartney confirmed that the studio reunion had occurred. "It's very difficult to remember those days, because it was all a bit crazy and everyone was getting out of it," McCartney revealed. "But yes, John was doing some recordings in Los Angeles and I showed up."
Indeed, the night was late, the day's "official" sessions were complete, and, by all accounts, the gathered musicians – including Lennon and McCartney – were, to varying degrees, in chemically-induced altered states of mind. Disappointed he had missed the session, McCartney edged toward the drum kit, where Ringo Starr had been sitting earlier, and picked up the sticks. "Ah, okay," Lennon said, looking around for his guitar. "Maybe we'll have a little jam."
As detailed by Carlin, Linda then seated herself at the organ, Wonder manned the electric piano, Jesse Ed Davis picked up his six-string, and a musician from a session next door strapped on a bass. Lennon began ad-libbing some vocals, and Wonder launched into a gospel-style progression that evolved into a funky version of "Lucille." "Stand By Me" came next, with Lennon, McCartney, and Nilsson sharing vocals. Pang later recalled that the ad-hoc group also pulled together a skiffle rendition of the Leadbelly classic, "Midnight Special."
The session sputtered on into the wee hours, but technical problems were rampant, and Lennon became progressively irritable. Still, in the words of Pang, the Lennon-McCartney reunion "was like yesterday … they didn't skip a beat, just went right into it."
Even more enticingly, although Beatles fans never knew, the spontaneous jam session very nearly sparked a full-on Fab Four reunion. The day after the jam, at Lennon's invitation, McCartney, Linda, and the couple's children went to Lennon's rented Malibu home. Gathered around the pool were Ringo, Keith Moon and a handful of others. Lennon soon joined them. McCartney sat at a piano for most of the afternoon, playing Beatles songs and some standards. Ringo seated himself on the bench next to McCartney, singing along and having a rollicking good time.
As day turned to night, Lennon and McCartney bid their adieus. "Let's see each other again," McCartney said. Lennon nodded in agreement. Afterwards, Pang overheard Lennon tell Nilsson, "Wouldn't it be fun to get the guys back together again?" In the minds of Nilsson and Pang, there was no doubt which "guys" Lennon was referring to. Some might dismiss Lennon's remarks as whimsical musing, but years later, in an interview with Earcandy magazine, Pang insisted otherwise.
"He wanted to write with Paul again," she said. "He asked me if I thought it was a good idea. I told him I thought it was a great idea. Solo they were great, but together they were unbeatable. He thought about it and he said, 'You know what? Let's go down and visit Paul and Linda.'"
The proposed visit was to take place in early 1975, in New Orleans, where McCartney was working on Wings' Venus and Mars album. Lennon was back in New York by then, still living with Pang. Just before the trip was to be arranged, Yoko Ono phoned Lennon, insisting the stars were aligned for him to undergo a smoking cessation program. The trip to New Orleans was postponed, and was ultimately abandoned altogether.
Following Lennon's death, Pang told McCartney about the planned visit that never happened.
"I said to [Paul], 'For what it's worth I just want you to know that John really loved you,'" said Pang. "He said, 'Oh, I know that.' Then I said, 'You know, we were going to come down to New Orleans because he wanted to write with you again.' Paul looked at me and said, 'Oh yeah … that would have been great.' I could tell he thought I was just being nice."
Pang went on to say that McCartney seemed not to want to entertain the thought, perhaps because the idea of such a missed opportunity was too painful. A year later, however, at McCartney's annual Buddy Holly tribute party in New York, the former Beatle rushed over to Pang as she was talking with Linda McCartney. "Tell her!" McCartney said. "Tell me what?" said Pang. "One of Derek Taylor's postcards from John fell into our hands," McCartney said. "John had written, 'Thinking of visiting the Macs in New Orleans.'"
The postcard was evidence to McCartney that Lennon had wanted, perhaps only briefly, to try and rekindle the greatest songwriting partnership of the century.
Red lights, green lights, strawberry wine
A good friend of mine follows the stars
Venus and Mars are alright tonight
– "Venus and Mars," 1975
Tags :

Topics :

classic rock, classic rock music news, John Lennon, Paul McCartney, The beatles

Locations :

Los Angeles, Malibu, New Orleans, New York

People :

Bobby Keys, Derek Taylor, Harry Nilsson, Jasper Lennon, Jesse Ed Davis, John Lennon, Keith Moon, Linda McCartney, May Pang, Paul McCartney, Ringo Starr, Stevie Wonder, Yoko Ono




---
Jett is a devotee of Gibson. In the video below she discusses her guitars, including her trusty double-cutaway Gibson Melody Maker, which replaced her old (now retired) Melody Maker, which she got from Eric Carmen of the Raspberries.

The Gibson Joan Jett Blackheart rocks. Likewise, Joan Jett's 10 Essential Albums rock.
---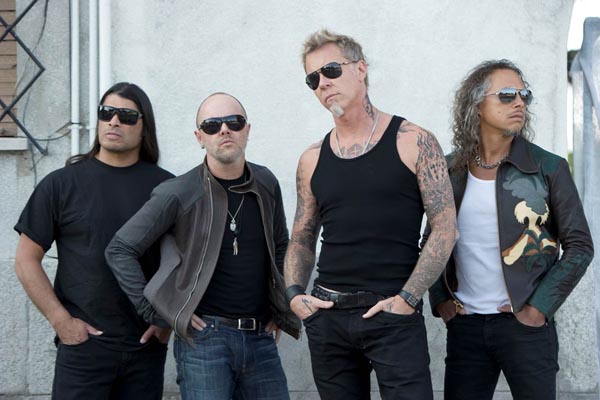 Last week Metallica announced the dates for a series of shows next summer in England, Germany, The Netherlands and Belgium. The band has now fleshed out that schedule with performances slated to take place in Finland, Sweden, Norway, Denmark, Italy, Switzerland, Czech Republic, Austria and Poland. As previously reported, the summer dates are part of the "Metallica By Request" series, wherein fans who purchase tickets online will be able to cast votes for songs to determine each night's set list.
Each concert will feature the 17 top vote-getters, plus one brand new song chosen by the band. "We are once again psyched to break free of the four walls of the studio to get energized by our devoted European friends for a couple of weeks next May and June," said Lars Ulrich. "On top of that, the fact that all our nutty fans will pick the songs we play should be some next level fun and take a big load off my shoulders as the guy who usually writes the set list!"
"Metallica By Request" 2014 Live Dates
May 28, 2014 - Beach Sonisphere - Helsinki, Finland
May 30, 2014 - Gardet Royal Park - Stockholm, Sweden
June 1, 2014 - Valle Hoven Sonisphere - Oslo, Norway
June 3, 2014 - Gaol - Horsens, Denmark
June 4, 2014 - Imtech Arena, Sonisphere - Hamburg, Germany
June 5-8, 2014 - Rock Am Ring - Nürburgring, Germany
June 6-9, 2014 - Rock Im Park - Nuremberg, Germany
June 9, 2014 - Landgraaf Pink Pop - Landgraaf, Netherlands
July 1, 2014 - Rock In Rome Sonisphere - Rome, Italy
July 3, 2014 - Rock Werchter - Werchter, Belgium
July 4, 2014 - St. Jakobspark Sonisphere - Basel, Switzerland
July 6, 2014 - Knebworth Park Sonisphere - Knebworth, England
July 8, 2014 - Aerodrome Festival - Prague, Czech Republic
July 9, 2014 - Krieau Rocks - Vienna, Austria
July 11, 2014 - National Stadium Sonisphere - Warsaw, Poland
Tags :

Topics :

Entertainment_Culture, Sports

Social :

Entertainment_Culture, Sports

Locations :

Basel, Hamburg, Helsinki, Horsens, Knebworth, Landgraaf, Nuremberg, Oslo, Prague, Rome, Stockholm, Vienna, Warsaw, Werchter

People :

Lars Ulrich




---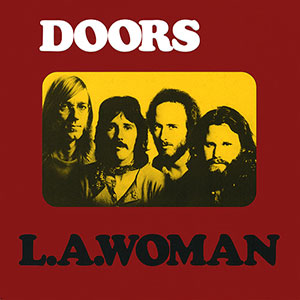 The Doors' Robby Krieger and John Densmore are set to hold a joint question-and-answer session tonight (Dec. 5) at the Bing Theater in Los Angeles, following a screening of the 2012 documentary film,
Mr. Mojo Risin': The Story of L.A. Woman
. Titled "An Evening with The Doors," the event will also feature remembrances of keyboardist Ray Manzarek, who died this past May, and singer Jim Morrison, who would have celebrated his 70
th
birthday this Sunday (Dec. 8).
"It makes me sick to think about all the cool stuff we might have come up with in all this time, had Jim lived longer," observed Krieger, in anticipation of the event. "I often wonder why so many great people pass on at such an early age. Could it be that when you're gone, you stay at that age for eternity? If so, the joke's on us." The screening is part of Film Independent at LACMA, a film series produced by Film Independent and the Los Angeles County Museum of Art (LACMA) and presented by The New York Times. For additional information, click here.
Tags :

Topics :

classic rock, classic rock music news, Entertainment_Culture, Human Interest, The Doors

Social :

Entertainment_Culture, Human Interest

Locations :

Los Angeles, Sacramento

People :

Jim Morrison, John Densmore, Mojo Risin, Ray Manzarek, Robby Krieger




---